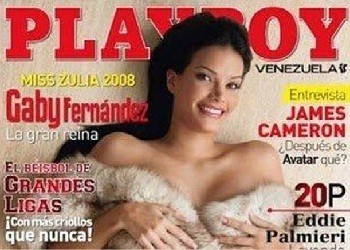 Former Miss Venezuela contestant Gabriela Alexandra Fernández Ocando is the latest beauty queen to be arrested in connection with the criminal activities of the country's gang bosses.
Fernández Ocando, who participated in Venezuela's national beauty pageant in 2008 and also modelled for Playboy, has been arrested on charges of money laundering and criminal conspiracy related to the criminal activities of Colombian drug lord 'El Loco' Daniel Barrera.
She was arrested together with two Colombian men and two other Venezuelan girls, all of whom allegedly helped El Loco "evade authorities" during his 20 years at large. According to Venezuelan prosecutors, Fernández Ocando also took care of Barrera's numerous luxury properties around the country.
"These people have served as Daniel Barrera's partners, allegedly helping his movements across the nation as well as booking hotels for him so that the drug trafficker could evade authorities," Venezuelan prosecutors said.
The arrest of Fernández Ocando, a mother of one, had been rumoured earlier in October, but authorities confirmed she was not detained by the Bolivarian National Intelligence Service, Venezuela's primary intelligence agency, until this week.
Nicknamed 'the Crazy One' for his sudden changes of mood, El Loco was Colombia's most wanted drug trafficker before he was arrested by Venezuelan authorities in a public phonebox in the city of San Cristobal in September. The operation was carried out with the help of British and US intelligence agencies.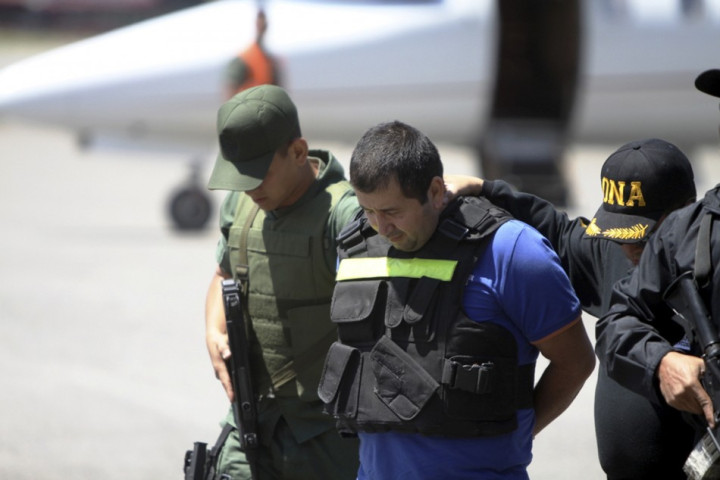 200kg of cocaine, prison breaks and pin ups
Fernández Ocando's arrest follows that of fellow model and presenter Karla Osuna, 21, who was in possession of 200kg of cocaine when she was apprehended by police in September.
Police arrested Osuna as she was waiting in a van in a hotel car park in Higuerote, part of the Venezuelan state of Miranda. She was with two men, 35-year-old Jose Zapata Reida and 28-year-old Eddy Anthony Blanco Burgos, both of whom were also arrested.
Seven green bags stuffed with cocaine were found in the van, as well as a Beretta gun, according to Venezuelan newspaper El Universal.
Model and TV actress Jimena Araya was also arrested for her relationship with a Venezuelan gang boss.
Araya, known as Rosita for a character she played in a famous TV show, allegedly helped the prison break of Héctor Guerrero Flores, aka El Niño Guerrero - the Child Warrior - from the Tocorón jail in northern Venezuela.
The couple reportedly had an affair and Araya visited El Niño several times in jail before helping his escape. They were rearrested after a few weeks at large, not far from the prison from which Flores escaped, when the drug lord decided to pay a visit to his mother. Araya is now out on bail.