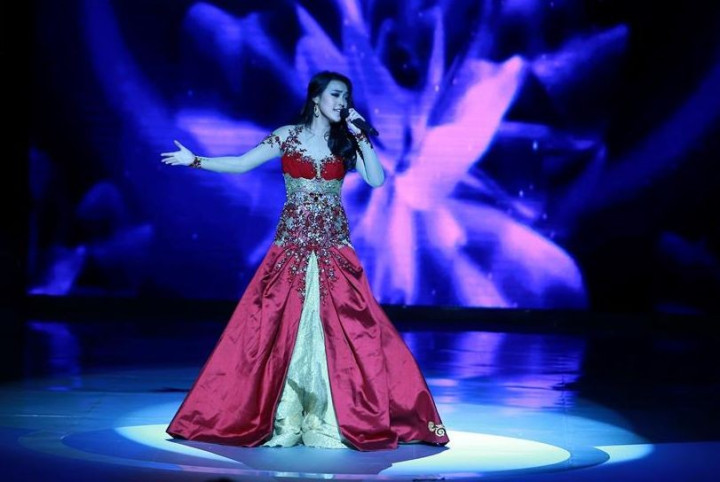 Miss Indonesia 2013, Vania Larissa, has won the Talent Competition of the Miss World 2013 pageant.
Larissa, a singer, was announced the winner of the talent round during its final held at the Mangupura Hall in Bali, where the 63rd edition of Miss World pageant is taking place.
Miss World Organisation said that Larissa's "flawless rendition of 'A Question of Honour', sung in an operatic style with a modern twist" made her win the talent round.
"Our eventual winner was next up, and Indonesia's performance was simply immaculate. Hitting every high note flawlessly, and showing a great range in her vocal skills, she really showed why at the age of only 14 she won Indonesia's Got Talent, and was again announced winner her tonight," the organisation said in a statement.
Larissa, 17, bagged the top prize from the other 11 finalists of the talent round, including the Miss World 2013 contestants from A Australia, British Virgin Islands, Ukraine, Wales, Trinidad and Tobago, Slovakia, Cameroon, Canada, Hong Kong China, Dominica and Panama.
"All of the contestants brought their A-Game in what was one of the best Talent Finals Miss World has ever seen. Every one of the contestants should be proud of their performances, with each individual showing off their dazzling skills," it added.
Miss Wales 2013, Gabrielle Shaw, started the final event of talent round by singing On My Own from the musical Les Miserables. She was followed by Miss Canada Camille Munro's contemporary dance performance. Miss Hong Kong china, Miss Dominica and Miss Panama also showed their dancing skill during the talent round's final.
All 131 contestants of the Miss World 2013 pageant are competing for distinct awards, including Beach Fashion, Top Model, Sports and Fitness, Beauty with a Purpose, Talent Competition and the World Fashion Designer Award, before they vie for the coveted crown at the pageant's finale on 28 September in Bali.
Here are some of the photos of the finalists of talent round presenting their skills during the finale of Talent Competition.