Missing Air Algerie Flight AH5017: 50 French Passengers Reported Aboard Crash Flight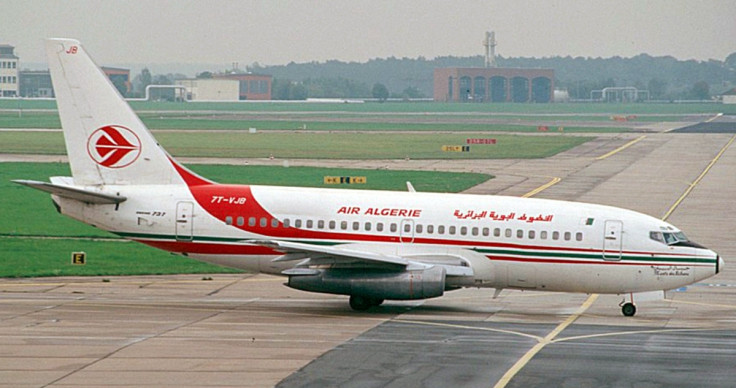 It has been confirmed that 50 French nationals were on board the Air Algerie flight which crashed en route from Burkina Faso to Algiers earlier today.
The news comes after France's transport minister said it was likely that "many" French people were among the 116 passengers of AH5017, which was flying across the Sahara from the city of Ouagadougou.
"There were likely French people on board, and if there were French people on board there were certainly many of them," Frederic Cuvillier told reporters.
The transport ministry of Burkina Faso said that 24 Burkina Faso nationals, six Lebanese, five Canadians, four Algerians, three Luxemburg nationals, one Swiss, one Nigerian, one Cameroonian and one person from Mali were also one aboard.
The plane lost contact with ground control 50 minutes after takeoff while it was cruising in Malian airspace, and was said to be an hour away from the Algerian border.
An Algerian official said the last contact with the missing plane was when the jet was over the Malian city of Gao.
According to reports, the plane changed course to avoid collision with another jet.
"The plane was not far from the Algerian frontier when the crew was asked to make a detour because of poor visibility and to prevent the risk of collision with another aircraft on the Algiers-Bamako route," an Algerian aviation source, who did not wish to be identified, told AFP.
"Contact was lost after the change of course."
The aircraft, which had been chartered from Spanish airline Swiftair, was scheduled to land at the destination at about 05:10 local time.
"In keeping with procedures, Air Algerie has launched its emergency plan," Air Algerie officials, quoted by APS news agency (in French), said when news of the disappearance broke.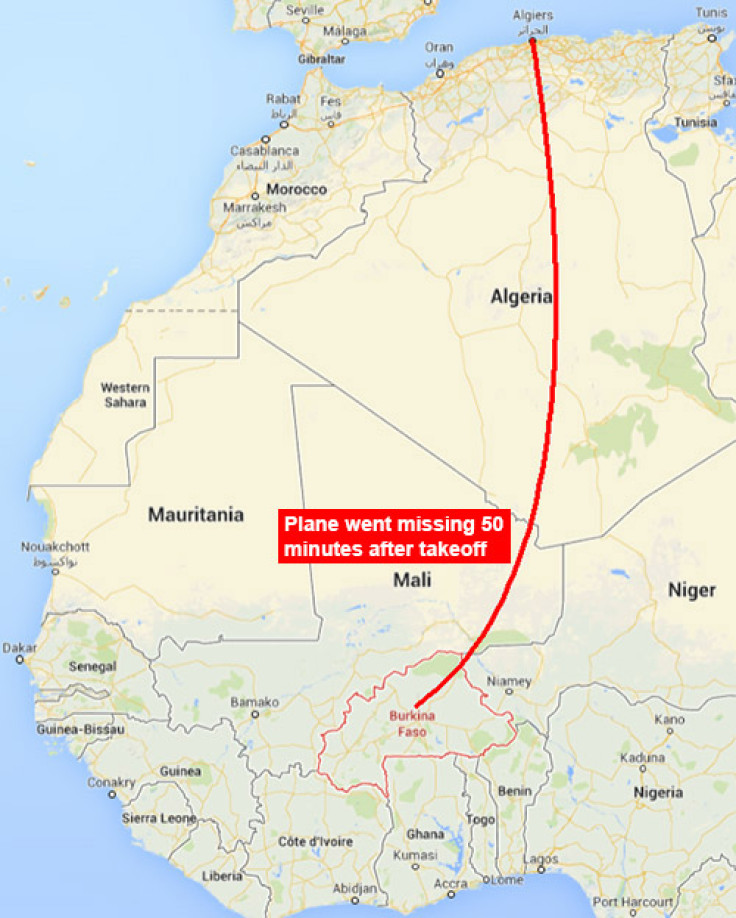 © Copyright IBTimes 2023. All rights reserved.