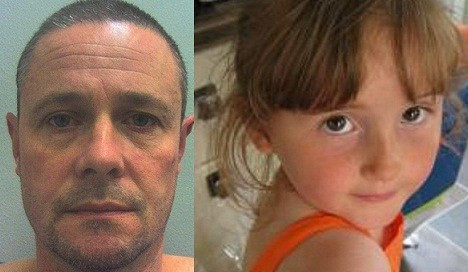 Mark Bridger, who has been arrested on suspicion of the murder of April Jones, attended a school parents' evening with the five-year-old's parents in the hours before she disappeared.
Bridger, 46, has two children who are pupils at Ysgol Gynradd Machynlleth, the same school which April attends.
It has emerged that Bridger was at the school on Monday evening - along with April's parents Paul and Coral Jones - a matter of hours before April was seen getting into what is believed to be a Land Rover Discovery on Monday evening.
Bridger's attendance was confirmed by a Powys County Council spokesman. Bridger's Land Rover was said to be blocking a one-way street outside the school.
Det Sup Reg Bevan has emphasised that the huge search for April will still continue into the fifth day despite the "significant development" that it is now a murder investigation and the standing down of search volunteers.
Bevan said: "The arrest does not detract from our efforts to find April and we remain committed to finding her."
Police have now asked volunteers to cease searching for the five-year-old and leave it to the professionals in the wake of the change in investigation.
Supt Ian John said: "The dynamics of the search have now changed and due to the passage of time and the developments within the investigation it is no longer appropriate for us to expect untrained members of the public to continue the search, the police said.
"We only require professional searchers to be involved in the ongoing search in and around Machynlleth."
Police are still appealing for help from the public about any information of Bridger and his Land Rover.