Every TV addict can appreciate a 'whodunnit' drama and ITV's upcoming crime series Unforgotten promises to be one of the best. Written by Chris Lang, the six-part series will keep viewers gripped with story arcs of family, love and relationships, race issues and, of course, a shocking murder at the centre of the action.
With the TV channel's staple crime drama Broadchurch not returning until 2016, there is more than enough room for another series to fill the autumn slot, which is where Unforgotten comes in. Although loosely of a similar premise – finding out who committed a murder – Unforgotten need not be compared to Chris Chibnall's ratings hit as the first episodes proves it is in a league of its own.
Last Tango In Halifax actress Nicola Walker and The Kumars star Sanjeev Bhaskar take the lead roles as DCI Cassie Stuart and DS Sunil "Sunny" Khan, who are charged with solving an unsolved murder from 39 years ago. When the bones of a young boy are found underneath a demolished house, a police investigation ensues and will begin to unravel the lives of four people and their families.
At a screening of the first episode at the Soho Hotel in London, ITV's head of drama Steve November confidently revealed the channel's high hopes that the series will be a success, stating: "Unforgotten will be the talking point of the autumn." It is a bold statement but one that was certainly backed up by the premiere episode.
Watch an extended trailer of ITV's new drama Unforgotten:
Speaking to the IBTimes UK and other reporters at the press launch, Lang explained the foundations of how the series was created: "The central theme which is how well you can ever actually know those [people] is something I have always been interested in and have tackled in various other things I have written. That was slightly distilled by the events of the last five years, the many historic cases that have come to light, that crystallised things in my head.
"It seemed to be more tangible when you are looking at people on the telly everyday with their public persona – you still thought you knew who they were or the sort of people they were and it became very clear over the last three or four years that they weren't those people at all. I wanted to look at various different worlds, I'm always interested in families. I wanted to a degree suggest a diaspora that had started from a single point in the 1960s and 1970s."
Without naming public figures specifically, the scriptwriter, whose previous credits include Ripper Street and The Bill, admitted that he surprised himself by feeling sympathy for those that have been convicted of serious crimes in recent years. He told reporters: "I was really interested in a confusing emotion that I had when I was watching some of the press reports about some of the people that had been prosecuted over the last few years because I was surprised to find myself feeling sorry for some of them.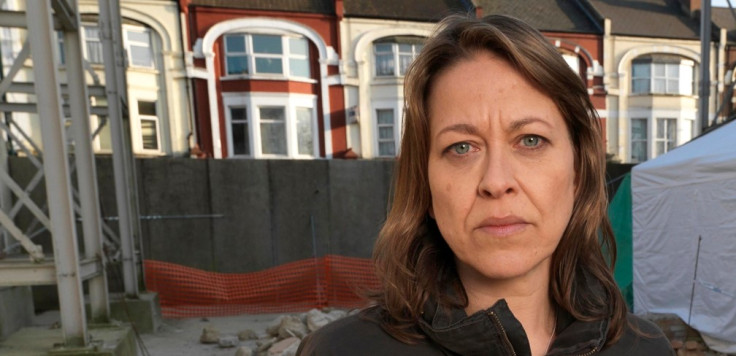 "Particularly the very old ones as you see them being harried by the press and you realise their lives have completely collapsed and everything you thought they would be remembered for was not going to be the case."
Actress Walker shines in her role as the lead detective on the 1976 case and the TV star revealed that she admires the "tenacious" personality of her character. Walker said: "I really liked my character and this relationship my character has with [Sanjeev's character Sunny]. It seemed to me rather unusual to have a policewoman without maverick qualities, she doesn't have a hook you can hang the character on. She's a really good policewoman who is tenacious and is a dog with a bone when other people initially think she has no case. She refuses to give up."
As hinted in the first episode, the series will address the issue of race in the 1970s when ethnic minorities were still looked upon as "different". Actor Bhaskar revealed that he found it "interesting" revisiting that era, explaining: "I wouldn't say it was painful. Certainly I have very clear memories of that time and I think one of those things about that period is each generation experiences their difficulties for themselves. With my kids, if I tell them what it was like in the 1970s it's difficult for them to relate to that in a way.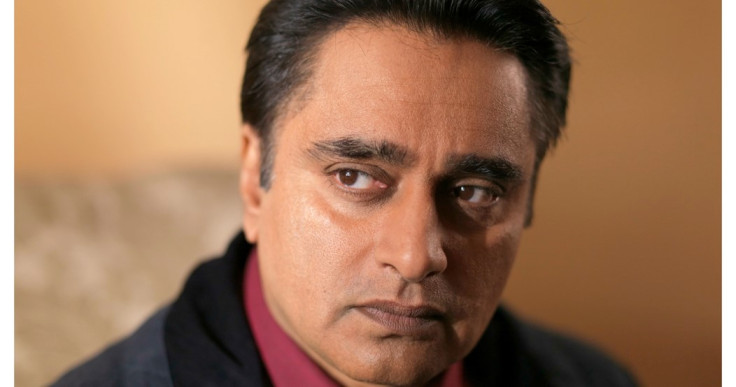 "[But] that's what it was like, it's interesting even today, all the papers are full of the refugee crises and how we regard people [considered to be] outsiders. At that time, the victim was regarded as an outsider for all different reasons so race was an aspect of it but there are other things about that character that will emerge and will let you know that he was one of the people that had fallen through the cracks in society and so was more vulnerable."
Unforgotten will debut on ITV later in September although an official date is yet to be announced. The series is set to form part of the channel's autumn line-up, which will see period drama Downton Abbey return for its sixth and final series.