It was one of the most harrowing scenes broadcast on TV in recent times and was certainly challenging for Downton Abbey actress Joanne Froggatt. Fortunately, the award-winner says she was fully supported by her co-stars when she filmed the controversial rape scene in 2013.
Viewers of the ITV period drama watched on in shock as Froggatt's character, Anna Bates, was sexually assaulted by valet Mr Green, played by former EastEnders actor Nigel Harman, in series four. The scene, which did not show the actual assault but the moments leading up to it, sparked hundreds of complaints, but it was not investigated by media watchdogs.
After a screening of the first episode of the show's sixth and final series at The Mayfair hotel in London on 13 August, Froggatt spoke to the IBTimes UK and other reporters of the thoughtfulness of her co-stars when the upsetting scenes were filmed. The actress said: "We are a true ensemble and Downton is a show that there are characters either supporting or leading a scene, we all have a share in both of those roles equally and that's what makes it so nice."
She added: "I absolutely had the utmost support when it was my turn to lead that scene. Vice versa, you do it for your fellow actors."
Froggatt, who rose to fame starring in Coronation Street, won the best supporting actress in a TV series Golden Globe for her performance as Anna in January 2015.
When asked if she is proud of her time on Downton Abbey, the actress admitted: "Absolutely, I think we're all proud to have Downton on our CV," before joking: "Maggie [Smith] doesn't really need it though."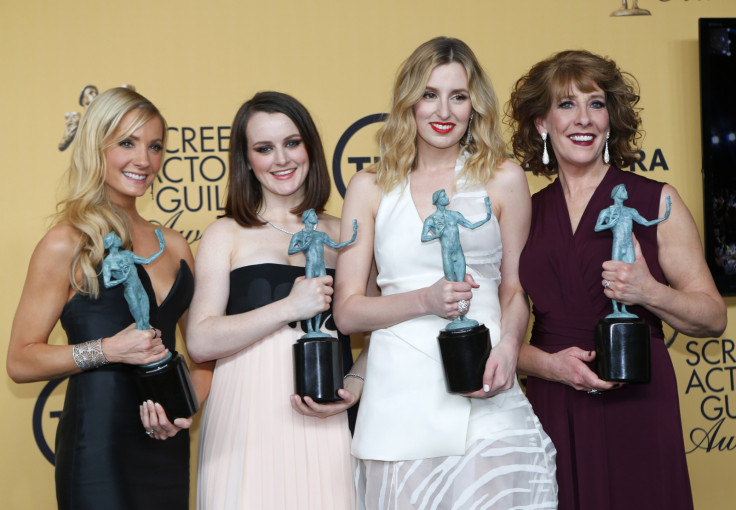 Fans of the Bafta-winning series will know that Anna and her husband John Bates are two of the most unluckiest characters in Downton and despite the constant distress, Froggatt says that she will still miss the house lady. She told reporters: "Anna and Bates have certainly been on a rollercoaster ride of emotions but I never imagined when we started, none of us imagined it would be here six years later.
"Talking of this huge success, we're all so grateful for that but I also didn't imagine that Anna would go through so much. As an actor I've been extremely fortunate to have such fantastic scenes to play and to have Brendan [Coyle], Phyllis [Logan] and Michelle [Dockery] and all the guys I worked really closely with." Although her co-star Dame Maggie Smith will be taking a much-needed rest now that Downton has wrapped up, Froggatt is back to work on 17 August to start filming a new drama for ITV.
Two-part drama Dark Angel will see the 34-year-old play Victorian murderer Mary Ann Cotton who poisoned her victims and became known as "Britain's first female serial killer". The Downton Abbey farewell will begin in September 2015 when series six premieres.