With her last mammoth world tour now wrapped up, Beyonce has since enjoyed a relatively quiet year. However, as the Flawless songstress celebrates her 34th birthday today (4 September 2015), it is the perfect time to reflect on the star's biggest record-breaking achievements. It has been reported that queen Bey will be showered with diamonds – shock – by her husband Jay Z on her special day – referred to as B'Day by her fans – and it is certainly well-deserved, because the 7/11 hitmaker is considered to be one of the most hardworking people in the music industry.
In addition to selling millions of records, clocking up platinum-certified albums and, of course, a bulging bank balance along the way, Beyonce has reached dizzying levels of success that most singers can only dream of. To mark her 34th B'Day, IBTimes UK takes a look at Beyonce's most notable achievements...
The Grammys
Although she has won 20 awards, Beyonce is also the most nominated woman in Grammy history, having earned a staggering total of 53 nods throughout her career. In 2006, the Destiny's Child star won the most awards in one night for a female artist with a total of six, a record that was later matched by British singer Adele in 2010.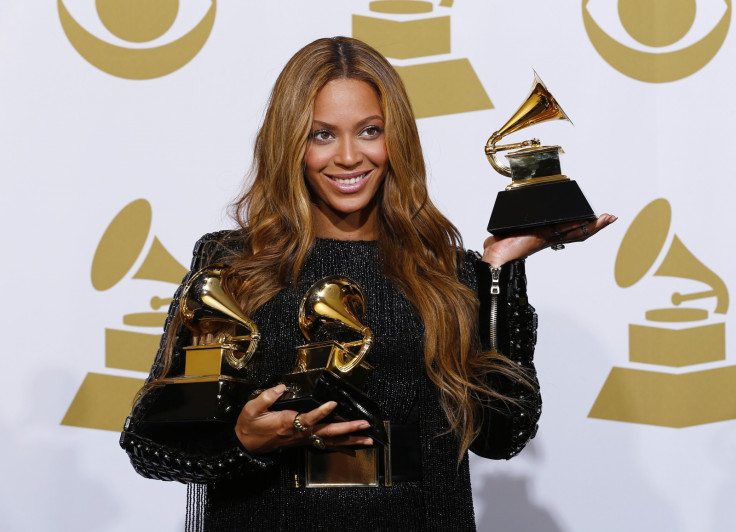 The surprise album
Not even the most devoted Beyonce fan could have predicted that the singer would release an entire album without any pre-promotion or hints, but that is exactly what the diva did in December 2013. Bey's eponymous album entered the Guinness Book Of World Records in 2014 for becoming the fastest-selling album in iTunes history, with more than 828,000 copies sold in its first week. That is one surprise that paid off.
Instagram takeover
Until late August 2015, Beyonce was the most followed celebrity on social-media platform Instagram with more than 42.9m followers at the time. Just two weeks later, she was overtaken by reality star Kim Kardashian – but with such a close margin between them, it is possible that queen Bey could take the crown once again.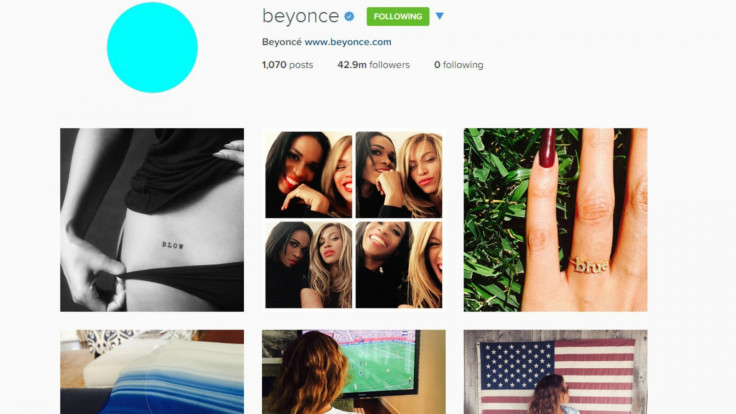 The Vogue cover star
Beyonce became the first black singer to appear on the cover American Vogue's prestigious 'September issue' this year, and the third African-American woman to grace its cover, following in the footsteps of Halle Berry and Naomi Campbell.
The MTV VMAs pregnancy announcement
The world cooed, swooned, oohed and aahed when Beyonce announced that she and Jay Z were expecting their first child while performing on stage at the Los Angeles awards ceremony. As the Halo singer proudly rubbed her stomach, Twitter users began sending a total average of 8,868 tweets a second on the news, which was the most at the time and gained an entry into the Guinness Book Of Records.
Highest-paid black celebrity
In 2014, Beyonce was named the world's highest-paid black celebrity following the astonishing success of her Mrs Carter Show world tour, which is estimated to have grossed $212m between 2013 and 2014. As of 2015, Forbes claims that the singer has a net worth of $250m.