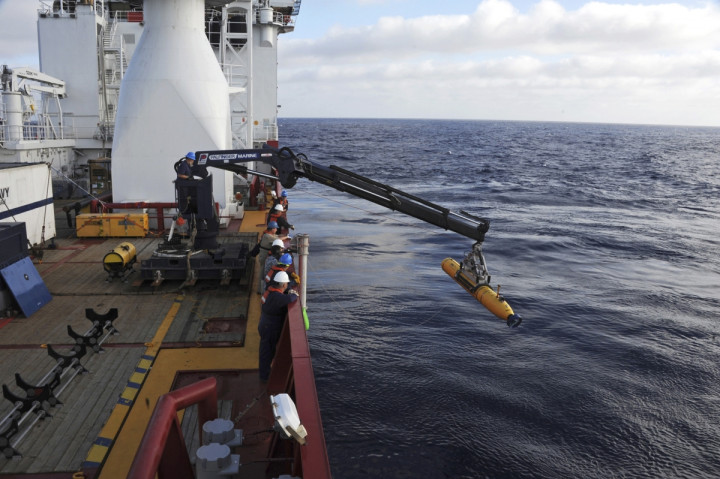 A New Zealand oil rig worker has revealed that he saw missing Malaysian flight MH370 "on fire," but was sacked after reporting the incident.
Mike McKay was working on the Songa Mercur oil rig off the southern coast of Vietnam on the night of March 8, when he claims he saw a burning plane over the South China Sea.
"I believe I saw the Malaysian Airlines plane come down. The timing is right," he said.
McKay reported the sighting to his employers in an email. It was after the contents of the e-mail was leaked to the media, that he was removed from the rig due to the constant enquiries about his claims.
"This became intolerable for them and I was removed from the rig and not invited back," he told New Zealand's Sunday Star Times.
Vietnamese authorities interviewed the New Zealander after receiving his detailed email and started an initial search in the South China Sea, but this was called off when the hunt for MH370 switched to the Andaman Sea.
Last week, British yachtswoman Katherine Tee, 41, reported seeing a plane on fire on the same night as Mr McKay's, but in a different area, sailing east from southern India to Phuket in southern Thailand.
According to The Joint Agency Co-ordination Centre, a deeper underwater search taking up to 12 months will begin in August.
After three months of failed search efforts, grieving relatives of passengers on board missing flight families are convinced the authorities are concealing the truth about the disappearance of the Boeing 777.
The families are offering a $3 million (£1.8m) reward for a whistleblower to come forward and give key information that will resolve the mystery of the missing aircraft.
Meanwhile, a New Zealand author is facing a backlash after releasing a fictional novella on the lost aircraft and is accused of cashing in on the tragedy.
Danica Weeks, the wife of missing New Zealander Paul Weeks, told stuff.co.nz that she was disgusted at the release of the book.
Indian film director Rupesh Paul recently confirmed that he is making a film about missing Malaysia Airlines Flight MH370 titled Vanishing Act.
He said however that the planned thriller "inspired from events in real life and will not affect any passengers' families."
Flight MH370 disappeared on 8 March en route from Kuala Lumpur to Beijing with 239 passengers and crew on board.
The Malaysian government has pledged to continue the search for the missing Boeing 777 plane.