Rescuers have found a boy believed to be Yamato Tanooka, the missing Japanese child whose parents left him in bear-infested woods in Hokkaido, according to reports on Friday (3 June). The seven-year-old was found in a disused military building, after days of intense efforts to locate him, which involved 200 members of search and rescue teams, including around 75 members of Japan's self defence force members.
Speaking to AFP news agency, fire department rescuer, Satoshi Saito, said: "The boy was found alive, but we don't have information on details of his condition." But army officials told Japanese media that Tanooka was found "in relatively good health" at the military barracks in Shikabe town. He was given food and water, including rice balls and bread, before being taken to hospital by helicopter according to the NHK network.
"A Self-Defence Force (SDF) official who was on a drill found a boy whose age appeared to be seven," a police spokesman was quoted as saying by AFP.
"There was no conspicuous external injury, and the boy introduced himself as Yamato Tanooka," he added. According to reports, Tanooka was found at 7.50am local time (11.50pm BST).
Tanooka went missing on the island of Hokkaido on 28 May after his parents kicked him out of the car as punishment for misbehaving after he threw stones at people and cars. They initially said he disappeared while foraging for vegetables, but later admitted to abandoning him on the side of the road on a slope of Mount Komagatake.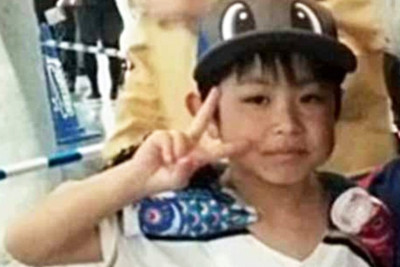 Yamato Tanooka's parents said they returned to the location just minutes later, only to find he was nowhere to be found. He was subsequently reported as missing. "We have done an unforgivable thing to our child and we have caused a lot of trouble for everyone. I just hope he is safe," the boy's father, Takayuki Tanooka, said after the incident.