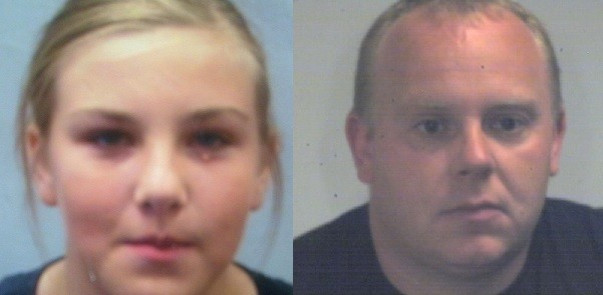 A teenager who went missing with a 35-year-old man from Doncaster has been found safe and well in London after four days.
John Bush has been arrested on suspicion of child abuction after disappearing with 14-year-old Lorna Vickerage on 10 June.
The pair were found after being spotted by plain-clothes officers for British Transport Police near Euston station.
Lorna's father, Darren Griffiths, wrote on Facebook: "Just to let everyone no [sic] they have found my baby girl and arrested the man she waz with. Thanks for all the help finding her".
Police had alerted air and sea ports to watch out for the pair.
They had been spotted attempting to check into a hotel in Watford and in the village of Sproxton in Leicestershire.
Bush, a friend of the teenager's family, was described as a "professional fraudster".
Police earlier arrested a 35-year-old man from Doncaster on suspicion of child abduction. The man, who was in police custody, was believed to be an associate of Bush.