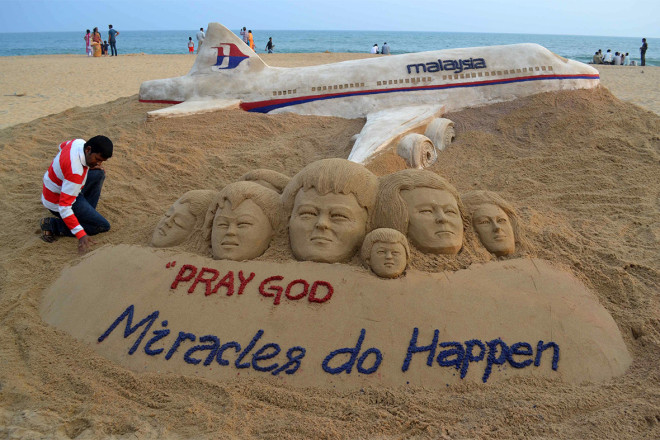 The daughter of chief steward on the missing Malaysia Airlines flight posted emotional messages about her father on Twitter.
Just after the Malaysian Flight MH370 was declared missing 90 minutes after it was due to land, Maira Elizabeth Nari, took to the micro-blogging website to express concern over her father Andrew Nari. She also posted pictures of herself with Andrew.
"God.... The only thing I want is my father..... Nothing, but my father. I want my father back," she tweeted.
Twitter users were quick to express their support and console her with kind words.
Maira thanked netizens for their support, writing: "I'd like to thank everyone for their concern towards my dad and the whole passengers of flight #MH370. Only God can repay your kindness."
"Since almost everybody is asking about my mom, she's okay. She's standing real strong. & with the support we received, we're okay," she added.
She also thanked Malaysian politician Tun Dr Mahathir and his wife Tun Dr Siti Hasmah for their support.
"When Tun Dr. Siti Hasmah hugged me, she said, 'Stay strong, keep on praying. Remember the happy moments in life.' She's beautiful," Maira wrote.
Meanwhile, Andrew's mother, Catherine Tamoh said she was praying for her son's return. She told the Star Online that he had sent her a text message an hour before the plane departed for Beijing from Kuala Lumpur International Airport.
"It was just a normal SMS telling me that his plane would fly off soon. Before that he used to call me very often," she said.
Currently, there have been no sighting of the 227 passengers and 12 crew on board.
"I am waiting for the latest update and pray for the safety of my son and all those on board," she added.