Missing Malaysia Airlines Flight MH370: When Pilots Turn Hijackers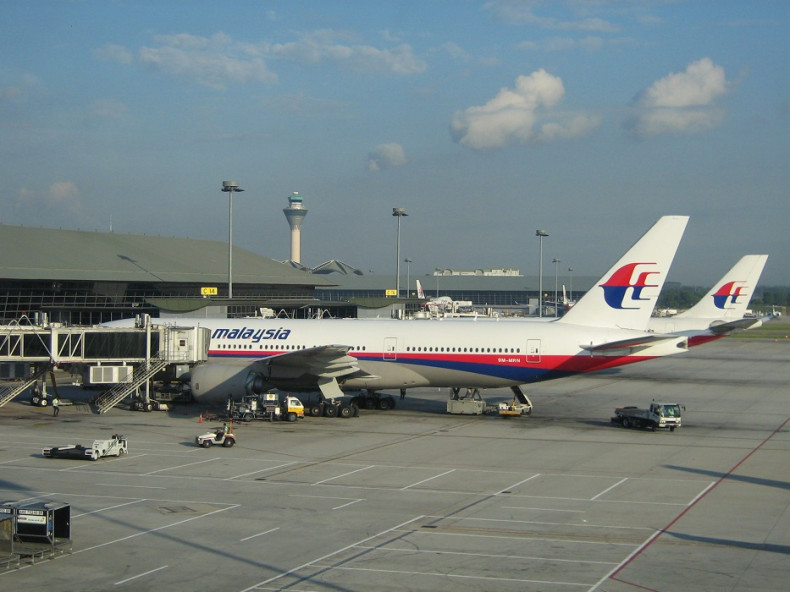 As the search for the missing Malaysia Airlines HM370 flight continues, investigators are considering many scenarios, including one in which the plane's pilot, Capt. Zaharie Ahmad Shah, hijacked the plane.
Incidences of pilots hijacking their own planes are extremely rare - but that doesn't mean they never happen. In fact the most recent incident occurred just weeks ago. What's more, Asia is no stranger to pilot hijackings, having witnessed two such events in recent times.
Here, IBTimes explains the extraordinary stories of pilot hijackings - and reveals what drives pilots to take their own passengers hostage, endangering themselves and those in their care.
Ethiopian Airlines, 2014

The co-pilot of an Ethiopian Airlines plane flying from Addis Ababa to Rome was arrested after hijacking Flight 702 and flying the plane to Switzerland in February, in the hope of securing asylum in the central European country.
Hailemedehin Abera Tagegn waited for his colleague in the cockpit to go to the toilet before locking himself inside and taking control of the Boeing 767-300. Tagegn radioed Geneva to request permission for an emergency refuelling.
Italian and French jets escorted the plane as it crossed Europe and thankfully all 202 passengers landed safely. Tagegn was arrested on the tarmac.
Another Ethiopian Airlines was hijacked in 1996 by three Ethiopians seeking asylum in Australia.
The Boeing 767 was flying from Addis Ababa to Nairobi when it crashed into the Indian Ocean after running out of fuel. One hundred out of the 175 passengers and crew on board perished.
Asia Pacific Airlines, 1998

An Asia Pacific Airlines plane was on a domestic flight from Beijing to Kunming, when the pilot hijacked it and flew it to Taiwan in 1998.
The Boeing 737 was carrying about 100 passengers - including pilot hijacker Yuan Bin's wife – who were all safe.
Yuan allegedly hijacked the flight because he was unhappy with the salary, boarding arrangements and the airline's operating system, and chose a rather extreme way to demonstrate his frustration.
China Airlines, 1986
China Airlines Flight 334 was hijacked by pilot Wang Xijue in 1986.
The Boeing 747-200F was originally directed to Bangkok, but Wang and another two crew members took the plane to Guangzhou, where Wang defected. Taiwan dispatched a group of delegrates to Hong Kong to negotiate with Chinese officials for the return of the plane and its crew.
The incident did have some positive consequences; it forced the Taiwanese government of Chiang Ching-kuo to reverse its policy of non-communication with China, and eventually brought a form of detente between the two countries.
Pakistan Air Force, 1971
A T-33 trainer jet from Karachi, Pakistan to India was hijacked by Lieutenant Matiur Rahman in 1971, when the revolutionary Independence Bangladesh Liberation war started.
Rahman, an experienced military pilot, tried to flee to Bangladesh to join the Liberation movement; however, he did not manage to take the plane out of Pakistani territory, as Pilot Officer Rashid Minhas Shaheed grappled with him for control of the plane, and chaos ensued.
Unlike other examples of pilot hijacking, Rahman's attack had fatal consequences; the plane crashed in Thatta, 40 kilometres from the Indian border. Rahman's body was buried at the military graveyard at Masroor Air Base. His widow and two infant daughters were imprisoned for a month by Pakistan Air Force.
However, in honour of his stand against Pakistan, Rahman was decorated with the highest honour by Bangladesh and the Bangladesh Air Force's Air Base at Jessore was also named after him.
Československé Státní Aerolinie, 1950

Three Československé Státní Aerolinie (ČSA) planes were hijacked by eight ex-RAF (Royal Airline Force) airmen, seven of whom were the crew of these aircrafts, and flown to Erding in the American Zone of Germany.
Czechoslovakia was then a Communist state, and the pilots were attempting to flee Communist repression for a new life of freedom in the West.
According to Free Czechoslovak Air Force blog, "many ex-RAF airmen knew that they were under observation from the Státní bezpečnost [StB] – the Czechoslovak Secret Police – and it would only be a matter of time before they were arrested, interrogated and most likely imprisoned."
The planes landed safely and many of the passengers, unaware of the planned hijacking before it took place, later returned to Czechoslovakia, where they were celebrated as heroes by the Czechoslovak government.
Those who did not return and asked for asylum in the American zone of West Germany were proclaimed criminals and the Prague regime requested their extradition.