Missing MH370: Tenth of Americans Believe Aliens Abducted Malaysian Flight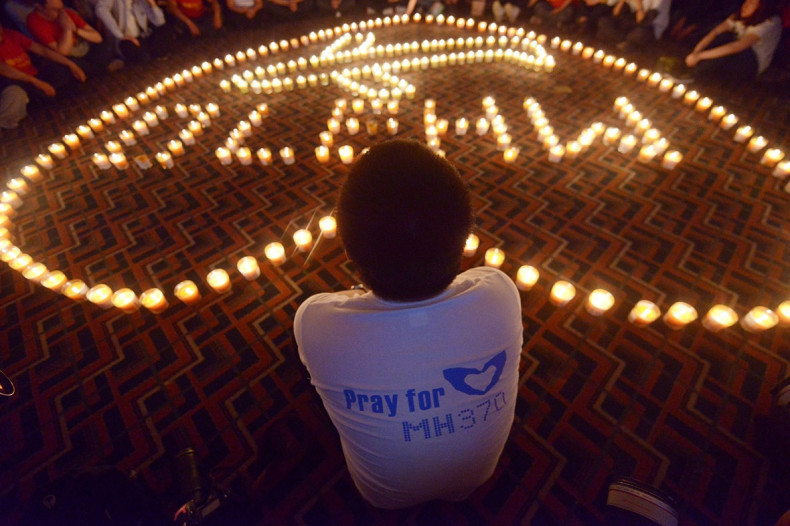 Almost one in ten Americans think "space aliens" were involved in the disappearance if the Malaysian Airlines flight MH370.
A poll by CNN and ORC International found that 9% of the people in the survey believe "space aliens or beings from another dimension were involved".
The survey comes as investigators continue their search for the missing plane and the 239 people on board, which vanished from radars on 8 March.
For the last few weeks, Australian authorities have been searching the Indian Ocean for signs of the flight, but after no success experts will now go back to the drawing board to reassess all the data gathered about the flight.
The CNN survey found that while most people in the US believe the search for MH370 should continue, half believe authorities are searching in the wrong place.
Findings also showed that the vast majority (79%) believe there are no survivors.
Just over half (52%) think we will eventually find out what happened to the flight. However, a further 46% say we will never know.
The survey comes as 11 terrorists with links to Al Qaeda were arrested in Kuala Lumpur and Kedah and questioned about being involved in the plane's disappearance.
Aged between 22 and 55, the suspects were believed to have comprised students, business professionals and odd-job workers.
Terrorism was seen as a possible cause of the disappearance by Americans, with 57% of those surveyed saying terrorists were likely involved, despite no group or organisation yet coming forward to take responsibility.
Furthermore, 42% of the US public believes hijackers were involved, while 52% said a mechanical failure was probably involved. Just a quarter said it was very likely that the crew or plane's pilots had something to do with the disappearance.
FLIGHT MH370 FACTBOX
Flight MH370 took off from Kuala Lumpur International Airport en route to Beijing at 00:41 on Saturday 8 March (16:41 GMT Friday).
About 50 minutes later, the aircraft lost contact with air traffic control.
No distress call was made.
On board, there were 12 Malaysian crew members and 227 passengers from 14 countries. That included 153 Chinese and 38 Malaysians.
Two Iranian male passengers, Pouria Nour Mohammad Mahread and Delavar Syed Mohammad Reza, were travelling on fake passports. Neither had any apparent links to terrorist groups.
No debris from the plane has been found in the international search.
Last confirmed communication with Indian Ocean satellite occurred at 08:11am, meaning plane continued to fly for seven hours after radar signal was lost.
At least 25 countries, including China, the US and Singapore, have now joined in the search for the missing plane.