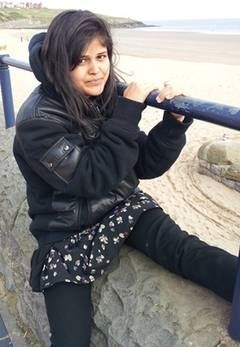 Gwent Police have contacted the family of missing teenager Nida Ul-Naseer after a body was discovered in wetland today.
The 19-year-old from Pill went missing from her home while allegedly taking out the rubbish on December 28.
Officers were called to Gwent Wetland Site in West Nash Road at 10am this morning, after a body was found by a member of the public.
The body is not being linked to the search for the missing teenager at this stage, police said.
"We have made Nida's family aware of the situation because of the ongoing investigation but the body has not been found as a consequence of searching for Nida," a spokesman said.
"The body has yet to be identified. We continue to give the family support during this distressing time."
Ul-Naseer was an asylum seeker from Pakistan who had wanted to attend university to become a marketing or finance manager. But she had become upset after being unable to continue with her higher education.
Her sister Shamyla Ul-Naseer said: "She wanted to go to university. It was not a dispute - she just wanted to go to university.
"Because we are asylum seekers we are not allowed to go to university. She was angry about that. She was very sad. She was very angry about her future."