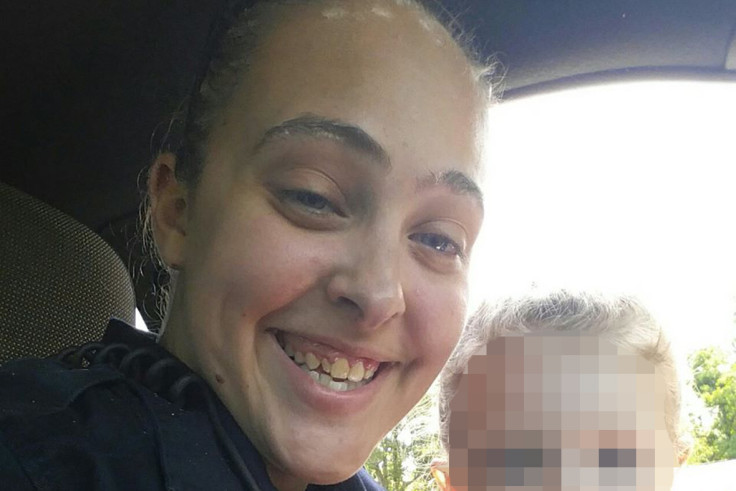 Two Mississippi police officers have been fired in connection with the death of a three-year-old girl who was left in a patrol car for as long as four hours. Officer Cassie Barker, who works for Hancock County Police Department, was originally suspended for leaving her daughter Cheyenne inside the vehicle on a hot day while visiting the home of fellow officer Clark Ladner.
When she returned to the vehicle, the three-year-old was found unresponsive and later pronounced dead.
The Long Beach Board of Aldermen have now voted to fire both Barker and Ladner following the recommendation of Chief Wayne McDowell. According to WLOX-TV, McDowell made the recommendations because of a "violation of department policies, including conduct detrimental to the public.
No criminal charges have yet been filed in relation to the incident. Hancock County Chief Deputy Don Bass said Cheyenne may have been in the car for up to four hours while Barker was inside Ladner's home while off-duty.
"There's no logical reason to do that," he told the Clarion-Ledger. "It's not an accident. She left the child in the car. We hear and read about this, it seems like quite often recently. It seems more than ever that people are leaving their infants and small children in the car to do tasks and shopping."
Cheyenne's father, Ryan Hyer, described how he struggled to cope with the news his daughter had died. He added: "What really kills me is that you see a child killed in a car wreck, or in a home invasion, or even left in a hot car. And the last thing you ever expect is to have an officer come knock on your door and tell you your daughter has passed away.
"I lost all feeling. I couldn't speak, I couldn't breathe, then I was flat out crying. After that I just was angry, and I went in the backyard and started beating up the shed."
According to local media, Barker was recently involved in an incident in which she had to deal with the Department of Human Services "so she could have her child back" although details of this investigation have not been made public.