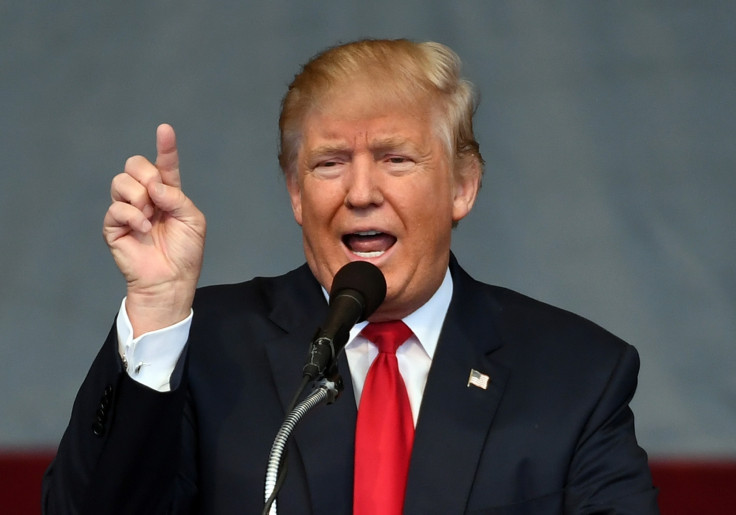 Republican presidential nominee Donald Trump has attempted to distance himself from Vladimir Putin saying he doesn't love the Russian president. "They say Donald Trump loves Putin. I don't love, I don't hate. We'll see how it works," the property billionaire told a rally outside Las Vegas.
Trump appeared to be attempting to move away from the controversial Russian leader following a series of statements in his campaign for the White House in which he praised Putin and said he thought they might get along well.
The former reality TV star has complimented Mr Putin, calling him a strong leader and even encouraging him to track down missing e-mails belonging to his Democratic rival Hillary Clinton.
The Clinton campaign has attacked Trump over the stance saying Trump had a "weird fascination with dictators".
In the sole vice-presidential debate of the campaign, Clinton's running mate Tim Kaine attacked the Republican ticket over its ambiguous stance towards the Kremlin. "You guys love Russia," Kaine said on 4 October. "You both have said Vladimir Putin is a better leader than the president."
However, Kaine's opponent Mike Pence, whose efforts have been praised by Trump, rebuffed the attacks. He called Putin a "small and bullying leader" and went on the offensive against President Barack Obama and former secretary of state Clinton, saying their response to Russian aggression had been "weak and feckless".
US and Russian relations have reached a nadir in recent months particularly over the two nations' stances on the civil war in Syria. While both countries have committed to fighting the Islamic State in the vast swathes of territory it controls in the country, Russia has unflinchingly backed Syrian President Bashar al-Assad unleashing the Russian war machine on civilian populations in rebel-held areas far from Islamic State territory.
The US has walked out of ceasefire talks with Moscow after Syrian and Russian warplanes resumed their bombardment, particularly in eastern Aleppo, after a short-lived ceasefire across the country failed.