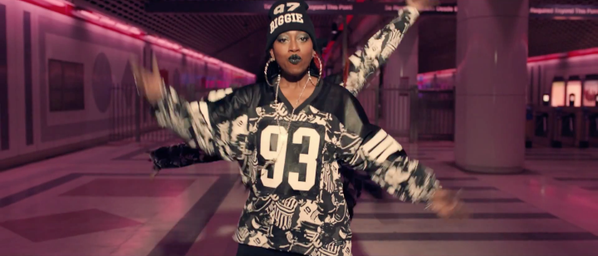 After seven years away from the charts, Missy Elliott has swooped in and taken the internet by storm with the music video for her new single, WTF (Where They From). The US rapper has teamed up with producer Pharrell Williams for the upbeat track and the three-minute clip has sent fans into a frenzy with excitement at her comeback.
The creative visuals, which premiered on 12 November, features everything from Elliott's trademark breakdancing to leopard print face paint and even a cameo from Les Twins, the French dancers who have toured with Beyonce since 2011. The iconic rapper and Williams, 42, have also been immortalised into singing and dancing puppets.
Fans have heaped praise on the video and the song, with many comparing it to the sound of Elliott's previous hit songs, which had a huge influence on the charts more than a decade ago. One tweeted: "Thank you @MissyElliott for the return of your music, always do what's best for you. Your worth the wait," while another said: "Please continue to bless us with your passion. You are like no other. You dance your a*s off. I salute you."
Reacting to the positive response, Elliott tweeted to her 2.82 million followers: "Im so humbled I love all of u & @Pharrell... I am a walking testimony don't giveup even when ppl doubt u Thank u God & my fans. Lastly 2my peers who supported me I love yall & bloggers/radio/Dj's I cried from the outpour of love! Let's make it #1."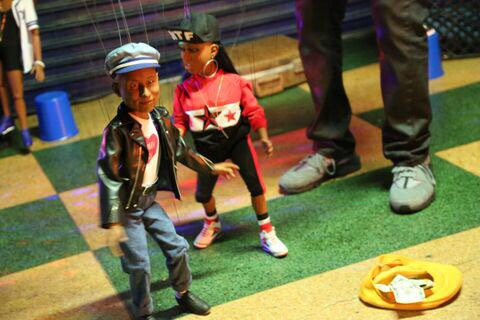 After debuting her new material, Elliott told Yahoo's The Yo Show: "When I create something, it's gotta be special. I gotta feel like what I'm giving the fans is 100% and that it's game-changing. I don't just throw out microwave records." In promotion of her fresh material, Elliott joined Instagram and promised fans that her new single will "take off to another planet".
The Work It rapper released her last album, The Cookbook, in 2005 and it proved to be one of her most successful LPs to date, peaking at number two on the US Billboard 200 chart. Her last single, Shake Your Pom Pom, was released in 2008 and featured on the Step Up 2: The Streets soundtrack.
Elliott made a surprising return to the stage in February when she performed with Katy Perry during the Super Bowl Half-time show. In 2011, the musician revealed her lengthy absence away from the industry was due to her battle with Graves' disease, a hyperthyroid disorder.
A release date and further details about Elliott's new album are yet to be revealed.
Watch Missy Elliott's WTF (Where They From) music video: