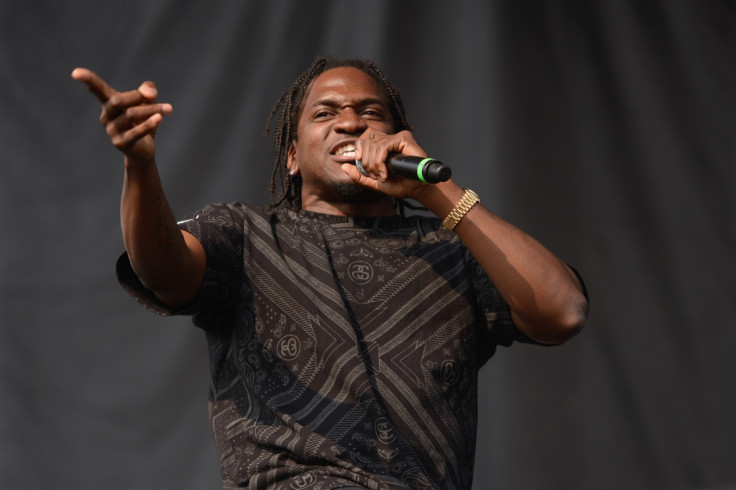 Kanye West injected some excitement into the hip hop world when it was announced he has promoted his G.O.O.D. Music artist Pusha T to president of the record label. It was an unexpected move but one that surprisingly makes sense – after all, West needs someone to hold the fort while he focuses on his fashion career and that ever-so elusive seventh studio album, Swish.
While many rap fans would have assumed that West, 38, had neglected his beloved record label, it seems the All Day hitmaker has been thinking about who would take over the reigns for some time. Although not cocky about his new appointment, Pusha T, real name Terrence Thornton, admitted that he was right for the role.
Pusha T told Billboard: "I always look at it as an opportunity to help the team and I think that artistically, me and Kanye have the same vision. He respects me as an artist, a really manicured artist. I'm not out here shooting in the dark, doing any and every thing. It's never no pressure simply because I think he looks at me and my other businesses and understands that's why I have this luxury of time in whether it be my clothing stores, my clothing line, just things like that."
So what are these other businesses Pusha T speaks of? In 2006, the rapper and his brother No Malice, both of whom made up the iconic hip hop duo Clipse, founded Play Cloths clothing line. The label proved to be hugely successful with its statement designs and it still has a dedicated following today.
Above all though, Pusha T is incredibly respected in the hip hop industry. The 38-year-old has been around since the 1990s but truly became a key player when Clipse released their critically acclaimed debut album Lord Willin', which featured heavy production from Pharrell Williams. It is undeniable that Pusha T emerged as the standout star of Clipse and his long-awaited debut album was one of the most anticipated in recent rap history.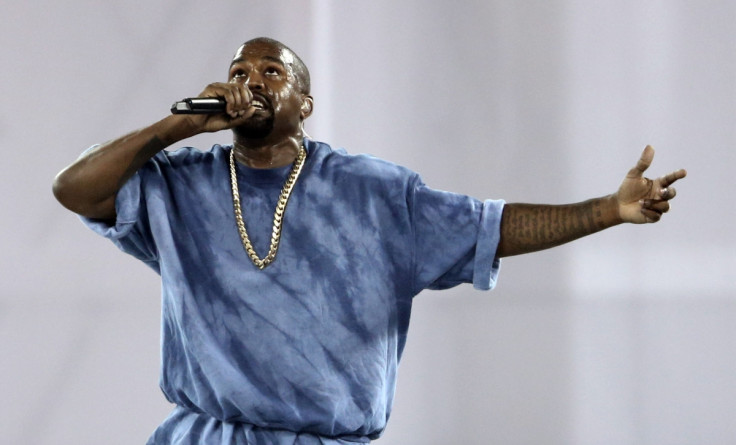 When My Name Is My Name finally arrived in October 2013, it peaked at number four on the US Billboard charts and garnered praise from critics and fans everywhere. With all this success and his respected position in music, it is not hard to see why King Push was West's top choice to lead the new chapter of G.O.O.D. Music.
In his new role alongside long-time manager Steven Victor, who has now been promoted to A&R of the imprint, Pusha T will take charge of the careers of Big Sean, Teyana Taylor, John Legend, Mos Def and Q-Tip, which certainly will not be an easy feat given the varying scope of each artist's success.
On the one hand, Big Sean is one of the label's biggest breadwinners thanks to his international pedestal, which has included a number one album and a handful of platinum-selling singles. However, he will also have the responsibility of pushing the careers of lesser known artists such as Taylor, who has struggled to top the priority list in the past.
Still, King Push is confident in his ability to lead the existing artists while bringing in new talent, even with his own solo career to juggle. The rapper, who signed to G.O.O.D. Music in September 2010, told Billboard: "Ever since I've been on G.O.O.D. Music, there's been a host of artists that I've brought to the table, tried to sign, brought to his attention in trying to sign, whether something was super hot or I called it it's not going to stand the test of time, it's wack.
"I been pretty right in a few regards. Those are the things he keys on as far as I go and just as far as being a part of the culture. He knows I'm outside all the time. He knows that I'm of the people. He knows that I'm in those specific mixes of things that are bubbling up, whether it's online or before it even really gets hot online. He knows I study those different avenues."
Simply put, Pusha's focus has always been first and foremost on the music and G.O.O.D. Music will no doubt thrive in his more than capable hands.