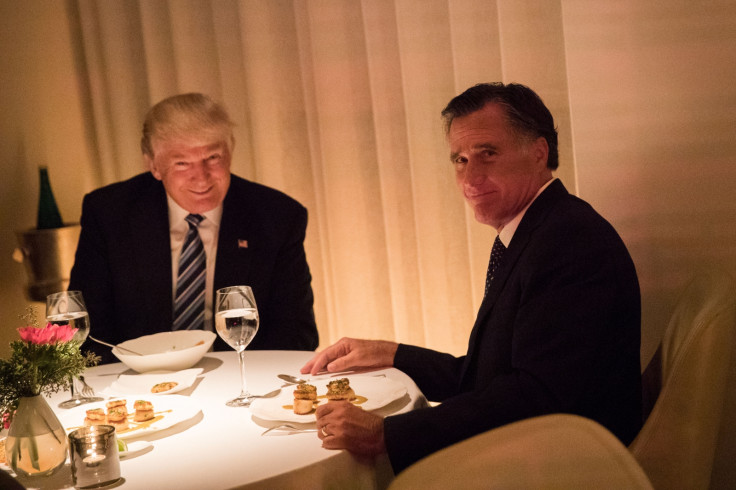 Mitt Romney said in a Facebook post on late Monday, (12 December) that he was not picked by the President-elect Donald Trump to be the next secretary of state.
"It was an honor to have been considered for secretary of state of our great country. My discussions with President-elect Trump have been both enjoyable and enlightening. I have very high hopes that the new administration will lead the nation to greater strength, prosperity and peace," he said.
According to two sources close to the transition team, Trump called Romney to say that he was out of consideration. The call was also reportedly made to show respect for Romney's willingness to go through the process and an appreciation of the perspective he put forward.
Trump met with Romney several times in recent weeks, giving rise to speculation that he was among the top contenders for the diplomatic post. At the time of the campaign, Romney was a harsh critic of Trump and has even described him as a "phony" and a "fraud". Since Trump won the election, the former governor of Massachusetts sought to smooth out relations with Trump and made his way to the shortlist of people under consideration.
According to CNN, sources chose to not to lay out reasons as to why Romney was not selected but said that Trump has chosen to move in a different direction.
Reports suggest that ExxonMobil CEO Rex Tillerson is the frontrunner for the crucial position. If confirmed by the Senate, he would be the first oil executive to be the secretary of state, according to Bloomberg.