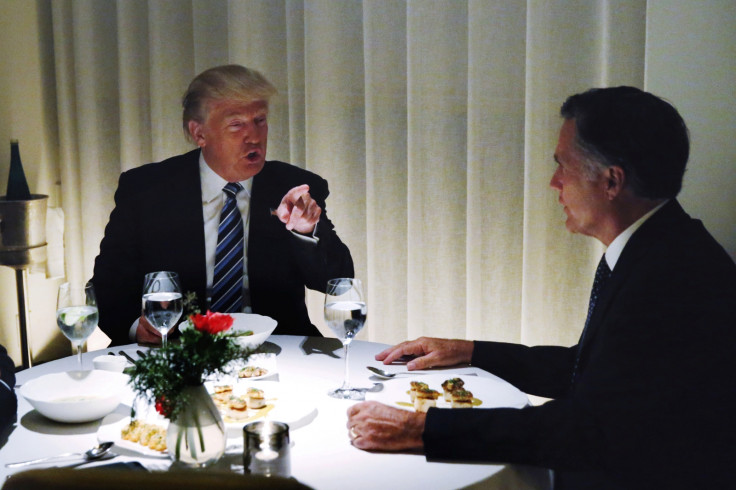 In an interview with NBC's Today programme, US President-elect Donald Trump said that former presidential candidate Mitt Romney is still in the running to become the US' next secretary of state.
When asked whether the numerous meetings between Trump and Romney were a "case of stringing him along as revenge", Trump replied "it's not about revenge. It's about what's good for the country".
Romney and Trump have had a publicly acrimonious relationship, with the former governor of Massachusetts calling Trump a "fraud" and "phony" in a speech during the Republican primaries. For his part, Trump has called Romney "awkward", "goofy" and "dope" on Twitter.
After their last meeting at a French restaurant in New York, a picture emerged that saw Romney roundly mocked on social media for looking uncomfortable while Trump smiled behind him.
The interview was set around the announcement of Trump as Time magazine's Person of 2016. When asked whether Romney had a chance at becoming secretary of state, a position he has been touted for, Trump replied: "Yes, he does. I mean, I've spoken to him a lot. We've come a long way together. We had some tremendous difficulty together and now I think we've come a long way. But the answer is yes, he does."
The president-elect also said that he was close to announcing who has the job: "I think next week will be the time that I announce it." Another possibility for secretary of state is General David Patraeus. After a meeting with the former military man, Trump tweeted that he was "very impressed".