A group of Buddhist men from a village in central Myanmar reportedly lobbed rocks at the home of a Muslim butcher on Sunday night (10 September) before marching towards a mosque, as religious tensions simmer in the country.
The mob attacked the unidentified man's house in Taung Twin Gyi township in the Magway region allegedly in response to the deepening crisis in the restive western Myanmar state of Rakhine.
Police reportedly had to fire rubber bullets to disperse the crowd of about 400 people as they approached a local mosque after attacking the Muslim man's home.
A 30-year-old has been arrested in connection with the incident, according to news agency AFP. The man revealed that the group – dozens of men – attacked the Muslim man's house because "they could not accept the things that happened in Rakhine," according to the government statement.
Min Thein, a parliamentarian for the Taung Twin Gyi township called the residents of the region to maintain calm. "Now we are urging all the people to stay calm and we have already told the Muslim residents to stay in their homes," he told AFP.
Over the past few weeks, Rakhine state in northwestern Myanmar has witnessed mounting violence since militants from the ethnic Rohingya Muslim minority attacked military posts on 25 August, killing more than 140.
The armed forces responded with what it called "clearance operations" to eliminate any fighters it said might be hiding in the villages in Rakhine. The counter-attacks led to over 300,000 Rohingya to flee across the border to Bangladesh.
The exodus accounts for nearly one-third of their population, creating a humanitarian crisis.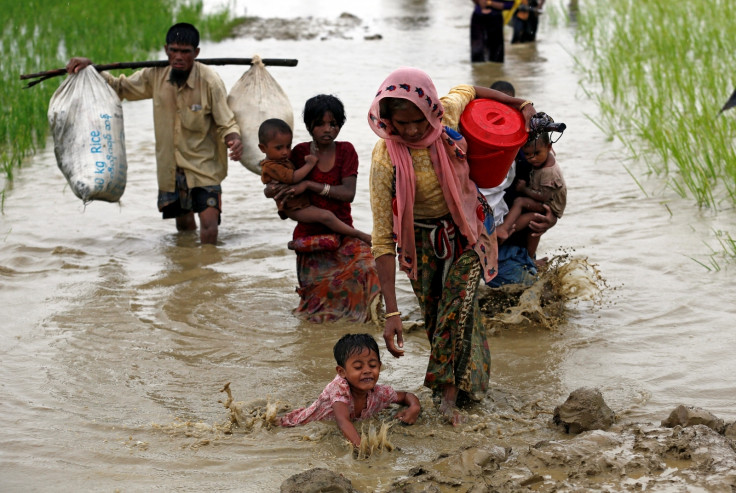 The Myanmar government considers Rohingya as "terrorist" and regards them as unwelcome migrants from Bangladesh.
They live in isolated conditions in Myanmar and have been termed as one of the most persecuted ethnic minorities in the world.
The Rohingya insurgents declared a one-month temporary ceasefire starting on Sunday (10 September), in Rakhine state, urging the army to reciprocate it by ceasing its own military operations.
The militant group announced the truce to enable aid groups to assist victims of the humanitarian crisis, irrespective of their religion and ethnicity.
However, the Myanmar army rebuffed the ceasefire, saying the government would not negotiate with "terrorists".
Meanwhile, the United Nations on Monday (11 September) said it sees the handling of the Rohingyan issue as a "textbook example of ethnic cleansing".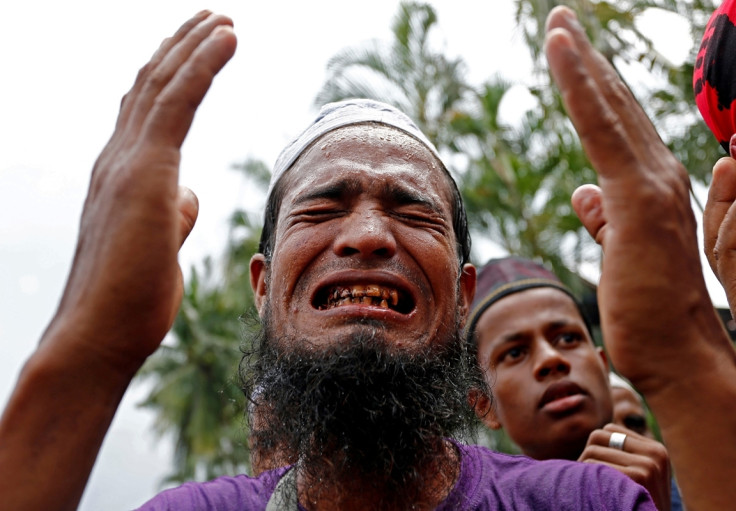 UN human rights chief Zeid Raad Al Hussein described the current security operations in Myanmar as "clearly disproportionate" and urged Aung San Suu Kyi's government to end the "cruel military operation" in the restive region, BBC reported.
"I call on the government to end its current cruel military operation, with accountability for all violations that have occurred and to reverse the pattern of severe and widespread discrimination against the Rohingya population," he said.