Rohingya crisis: Muslim insurgents declare month-long truce in Myanmar's Rakhine state
The Arakan Rohingya Salvation Army has urged the Myanmar military to reciprocate the ceasefire.
A group of Rohingya Muslim insurgents have declared a one-month temporary ceasefire starting on Sunday, 10 September, in Myanmar's restive Rakhine state, the Arakan Rohingya Salvation Army (Arsa) said.
They have urged Myanmar's army to reciprocate by ceasing its own military operations to enable aid groups to participate in assisting victims of the humanitarian crisis irrespective of their religion or ethnicity.
"Arsa strongly encourages all concerned humanitarian actors to resume their humanitarian assistance to all victims of the humanitarian crisis, irrespective of ethnic or religious background during the ceasefire period," the group said in a statement.
However, the impact of the truce is unclear, Reuters reported. Myanmar is yet to comment on Arsa's initiative.
The latest round of tensions between Rohingya Muslims and the local Buddhist majority escalated after Muslim insurgents attacked Myanmar military outposts on 25 August, killing nearly 400 people.
It forced the army to launch a crackdown against the minority community amid several reports of Buddhist vigilantes burning Rohingya villages.
It was believed to be the worst incident of violence involving the country's Muslims in at least five years.
The fighting forced nearly 300,000 Rohingya to flee Myanmar towards the border with Bangladesh, despite facing growing danger of sickness, bullet wounds and attempts by Bangladesh authorities to send them home.
Besides, dozens of thousands of non-Muslims civilians are reported to have been displaced within Myanmar. An unknown number are also stranded in no man's land, with many hiding in mountainous or forested areas.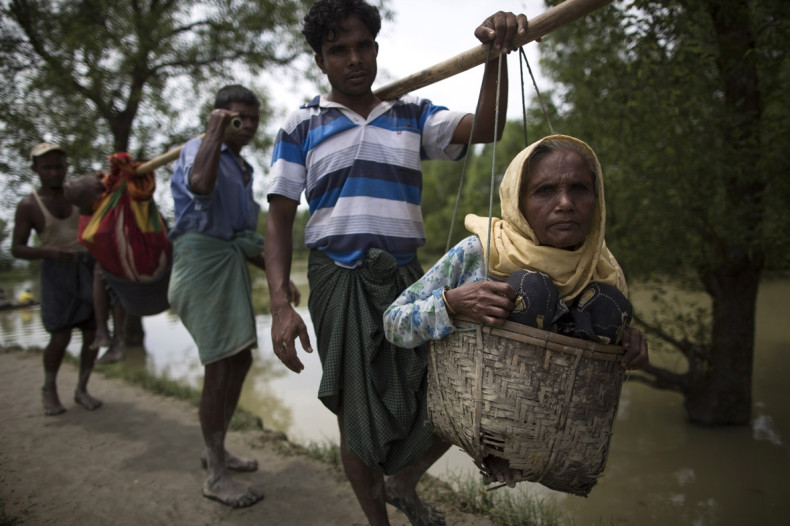 There is also pressure on Dhaka to shelter those stranded in no man's land at the border.
Myanmar is accused of human rights violations by failing to provide shelter for its ethnic minority population. However, the country rejects all accusations and says its military is fighting against Rohingya, whom the government has termed "terrorists".
Reuters also noted that the Arsa group appears to have been unable to put up enough resistance against Myanmar's army.
The UN says the Rohingya are one of the most persecuted groups in the world. The aid groups urgently need $77m (£58m) to help people belonging to the ethnic minority who have fled Myanmar.
The UN added that there is desperate need for food, water and health services for those who arrive in Bangladesh-Myanmar's border town of Cox Bazaar, the BBC reported.