Human rights activist Malala Yousafzai has said that the world and the Rohingya Muslims are waiting for Aung San Suu Kyi to speak out as she called on her fellow Nobel laureate to condemn the "tragic and shameful" treatment of the ethnic minorities in Mynamar.
The ethnic Rohingya Muslims situation is worsening in Myanmar. Nearly 90,000 of them, including thousands of children and women, have escaped to Bangladesh crossing the border from Myanmar even though many fail in their perilous journey. An unknown number are also stranded in no man's land, with many hiding in mountainous or forested areas.
"Over the last several years, I have repeatedly condemned this tragic and shameful treatment," Malala said in a statement on Twitter. "I am still waiting for my fellow Nobel Laureate Aung San Suu Kyi to do the same.
"The world is waiting and the Rohingya Muslims are waiting."
Suu Kyi has received widespread criticism both in Myanmar and abroad over the growing clashes between the ethnic community and security forces. She has been accused by critics of remaining silent over the violence that erupted in the restive Rakhine state on 25 August following attacks by armed Rohingya insurgents on military outposts, killing more than 100 people.
It is believed to be the worst incident of violence involving the country's Muslims in at least five years.
As they flee, they face the growing danger of sickness, bullet wounds and attempts by Bangladesh authorities to send them home. But there is pressure on Dhaka to shelter those stranded in no man's land at the border.
According to human rights organisations, Rohingya Muslims are among the most persecuted groups in the world. They are often dubbed a stateless minority and are branded illegal immigrants.
About 150,000 Rohingya Muslims are believed to have fled the violence since October last year to seek shelter in Bangladesh, a new estimate by UN workers in Cox Bazar reveals, Reuters reported.
Meanwhile, the BBC's Burmese language service on Monday (4 September) announced cancellation of its contract with local broadcaster, MNTV, in Myanmar over Rohingya "censorship".
"The BBC cannot accept interference or censorship of BBC programmes by joint-venture TV broadcasters as that violates the trust between the BBC and its audience," a report on the BBC's Burmese website said.
The broadcaster has reportedly pulled BBC programmes a couple of times since March this year, which is believed to be because of the British broadcaster's usage of the word "Rohingya" in their reports.
"That's why we cannot broadcast their service," an employee of MNTV told AFP news agency on the condition of anonymity.
Myanmar refers to the ethnic minorities as "Bengalis" and refuse to acknowledge them as Rohingyas.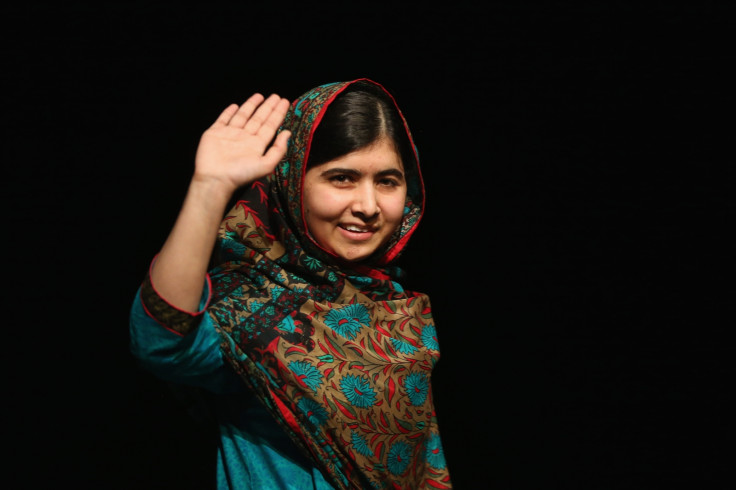 Activists and leaders from Pakistan, Indonesia and Turkey have called on Suu Kyi to protect the Rohingya.
Hundreds of Indonesian Muslims protested outside the Myanmar embassy in Jakarta on Monday, calling for the expulsion of Myanmar's ambassador to their country. They also called on the Nobel committee to withdraw Suu Kyi's peace prize.
The protest came as Indonesia's foreign minister Retno Marsudi is meeting Suu Kyi to discuss delivering humanitarian aid to members of the Rohingya minority. She is also scheduled to travel to Bangladesh to urge authorities there to protect fleeing Rohingya.
On Sunday (3 September), Pakistan, which is home to a large number of Rohingya, urged "authorities in Myanmar to investigate reports of massacre, hold those involved accountable and take necessary measures to protect the rights of Rohingya Muslims".
Earlier last week, Turkish President Tayyip Erdogan called Bangladesh's President Abdul Hamid to offer help in sheltering the refugees. He said the violence against the Rohingya amounted to genocide.