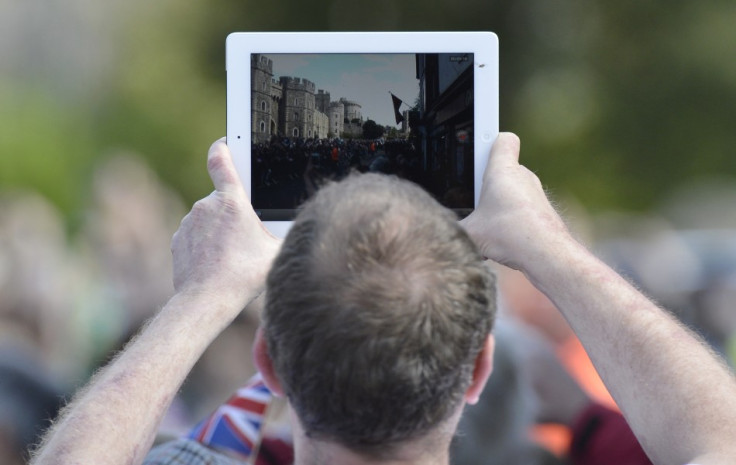 The UK's mobile advertising market will rise by 90% this year, given the digital ad growth due to the increased use of internet on smartphones and tablets, according to eMarketer.
Digital ad spending in the country has increased rapidly in spite of economic slowdown, the digital marketing data firm said in a report. The advertising market is expected to touch about £1bn ($1.6bn/€1.2bn) this year from £526m in 2012.
"Major ad platforms have vastly improved mobile ad products to advertisers over the last two years, which has helped drive a redistribution of dollars spent on their platforms from desktop to mobile," said Clark Fredricksen, vice-president of communications at eMarketer.
Britain currently has one of the highest smartphone usages across the globe. The rising use of internet on smartphones and tablets has helped internet giants including Google, Facebook and Twitter. While Facebook and Twitter had no mobile ad business two years back, they currently generate a major chunk of their revenues from advertisements on mobile devices, with more and more people getting glued to social networking sites.
Google witnessed a dramatic growth in mobile searches, helping the company to increase its revenues significantly with more paid search and ad clicks coming through mobile devices.
The Android mobile phone OS maker is expected to become the biggest gainer this year by earning £2.65bn from search and digital display ads, according to eMarketer.
The digital ad spending in online and mobile formats is expected to rise by 12% between 2012 and 2013 to reach £6.1bn by the end of 2013, the research firm added. The digital advertising market would surpass £7bn by 2015 and £8bn by 2017.
Similarly, the video advertising industry will see a robust increase in spending over the coming years, as more and more consumers will watch video content online or on mobile.
eMarketer reported that total media ad spending, in which the digital ad division is the largest single component, is forecast to reach £13.98bn this year, up by 3.7% from last year.
The potential growth of the ad market has been hindered by the recent economic slowdown in the UK. The unprecedented growth in online and mobile ad revenue has helped the advertising sector to buck the general weakness experienced in other industries.