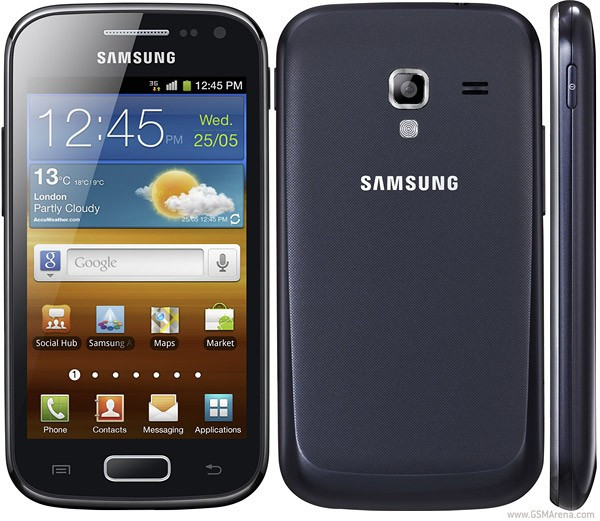 The clock is ticking away for the year's biggest mobile phone event and expo (MWC) on February 27. With the ever-soaring aspirations of smartphone users and gadget enthusiasts fuelling technology innovations the world over, the big as well as small companies are all poised to make a big show of their wares.
The time is ripe for us to assimilate the release information surrounding the much-hyped tech gadgets and beware of what to expect at the grand mobile expo of the year. Then it is time to dribble with the latest smartphone leaks and tablet announcements.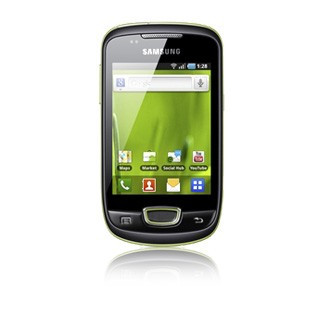 Budget Smartphones
Samsung announces Galaxy Ace 2 and Mini 2
A spate of Samsung smartphones have surfaced in the lead-up to MWC including the budget phones - Galaxy Ace 2 and the Galaxy Mini 2. The 3.8-inch Galaxy Ace packs quite a punch with an 800MHz onboard processor, a 5 megapixel rear camera and a front-facing VGA camera, besides 4GB of microSD-expandable internal storage.
The Galaxy Mini 2 flaunts a 3.27-inch HVGA display coupled with a 3 megapixel camera, besides packing the same 800MHz processor and 4GB of microSD-expandable internal memory. However, both the smartphones sport the TouchWiz skin (User Interface) on the rather outdated Android 2.3 (Gingerbread) platform.
The connectivity options include Wi-Fi, Bluetooth and USB 2.0 on both the phones.
LG announces the L-range trinity of Android smartphones - L3, L5 and L7
The trinity of L-range Android smartphones from LG - L3, L5 and L7 are all set to dazzle at the Mobile World Congress (MWC) coming February 27. Sporting a thin metallic design with a leather-ridden back panel, all three models feature LG's Floating Mass Display synonymous with the Prada 3.0.
Both the L5 and L7 are expected to harbour Android 4.0 (Ice Cream Sandwich) onboard with the former flaunting a 4-inch touchscreen display, while the latter a 4.3-inch variant.
The L3 however, will sport a 3.2-inch display running on Android 2.3 Gingerbread with an expected release date of March in Europe.
ZTE's Mimosa X, PF200 and the N910 Revealed
ZTE has announced impressive smartphones - Mimosa X, PF200 and N910 - with solid specs to be unveiled at the MWC in a day's time.
The PF200 powered by a 1.5GHz processor runs Ice Cream Sandwich (Android 4.0) onboard, besides sporting a stunning 4.3-inch qHD touchscreen display. The phone's rich feature set includes an 8 megapixel rear snapper coupled with a front-facing 1080p camera and NFC.
The second Ice Cream Sandwich phone from ZTE - N910 - sports a scaled-down configuration with WVGA screen, 5MP camera and a 1.2GHz processor.
Both PF200 and N910 boast of impressive specs including the famed LTE capability and given the history of ZTE's highly affordable smartphone prices, these budget phones should be in great demand once the MWC gets under way.
Like its elder sibling PF200, the Mimosa X also features a 4.3-inch qHD touchscreen display, besides a 5 megapixel shooter and Android 4.0 Ice Cream Sandwich onboard. Unlike its two elder siblings - PF200 and N910, the Mimosa X stands out with a peculiar Nvidia's Tegra 2 Processor and its Icera 450 HSPA+ Modem. So, expect faster internet and low power consumption from this phone.
Panasonic Eluga and the mystery phone - A grand comeback stint at the MWC?
Panasonic is expected to make a grand comeback to the smartphone arena with the announcement of Eluga for the MWC. Though, it is not going to be easy for the company in its battle against the mighty Samsung, Apple and HTC, besides LG being no push-over. There is another undisclosed Android handset expected to hit the MWC.
The unknown Android handset has an aura of mystery around it with no confirmed specs on the horizon. The little known secrets hint at a bigger screen with a front-facing camera. According to Pocket Lint, the phone will not sport an OLED display and instead ports a native display technology crafted by Panasonic.
The mystery phone is also expected to feature Panasonic's famed Lumix technology for its camera, besides expect a brand new consumer tablet coming out sometime in 2012.
Must Read: Apple iPhone 5 Vs HTC One X: Round-Up of Features