MOD Release Images of RAF Torpedos Intercepting Russian Bombers Near British Airspace
Minsitry of Defence: 'Russian military flights have never entered UK sovereign airspace without authorisation'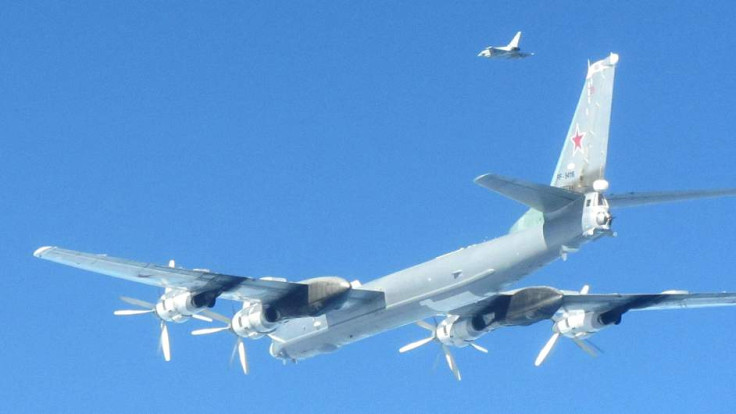 Images have been released capturing the moment two Russian bombers were chased away from Britain by RAF fighter jets.
The aircraft, believed to be Tupolev Tu-95 Bears, were spotted off the coast of northeast Scotland, close to British airspace.
RAF Typhoon was scrambled from Leuchars airbase, near Dundee, with additional crews on standby to intercept.
The Russian aircraft were then escorted away.
Dutch fighter jets were also dispatched to drive the Russian planes away from their airspace.
The images, released by the Ministry of Defence (MoD), were taken by one of the RAF pilots as he flew alongside one of the Russian planes.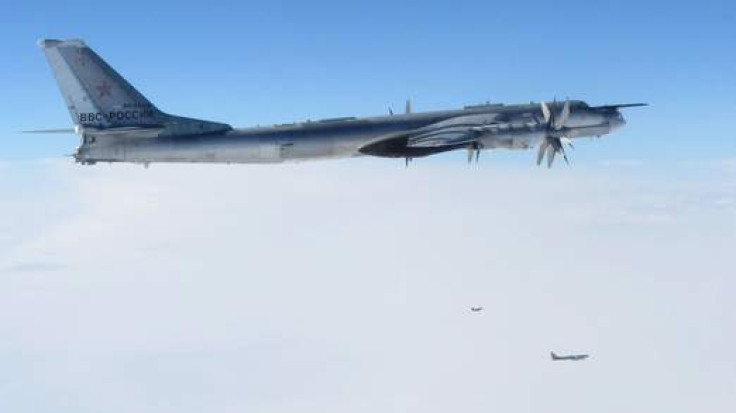 The two RAF planes escorted the Russian bomber away from British airspace.
MOD
Following the incident, the MoD spokesman said: "The Russian military aircraft remained in international airspace at all times as they are perfectly entitled to do. Russian military flights have never entered UK sovereign airspace without authorisation."
The incident comes after a Russian warship, the Vice Admiral Kulakov, was spotted in waters off the coast of Britain.
A MoD spokesman said the vessel was met by the Royal Navy destroyer HMS Dragon, which is "keeping an eye" on the ship's movements.
The latest interception comes amid heightened international tensions over the situation in Ukraine, following the annexation of Crimea by Russia last month.
© Copyright IBTimes 2023. All rights reserved.