Paintings and sculptures worth hundreds of millions of pounds will go on sale in London over two evenings in early February. The two auctions, at Christie's and Sotheby's, feature well-known works by important artists.
First up is Christie's Impressionist & Modern Art Evening Sale on Tuesday 2 February 2016. The sale includes 50 lots by leading artists of the late 19th and 20th century, tracing the important movements of the period, from Impressionism, to early Modernism, Cubism, Colourist works and Expressionism. Estimates start from £300 up to £10m ($428-$14m).
Highlights of the Christie's sale include a self-portrait by Egon Schiele in 1909 (estimate: £6-8m, $8.5m-11.4m); Marc Chagall's Les mariés de la Tour Eiffel (estimate: £4.8-6.8 million); the largest of a series of four works Paul Cézanne created at the home of legendary Impressionist collector Victor Chocquet (estimate: £4.5-6.5 million); and Le Moteur by Fernand Léger (estimate: £4-6 million).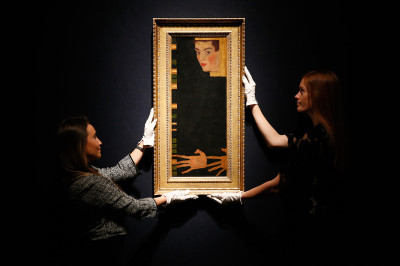 Works by sought-after artists including Claude Monet, Henri Matisse and Pablo Picasso are up for sale at Sotheby's Impressionist, Modern & Surrealist Art Evening Sales on 3 February 2016. The 54 lots are estimated to fetch a combined total of between £100 and £140m.
Highlights of the Sotheby's sale include Monet's 1908 spectacular view of the Palazzo Ducale on the Grand Canal in Venice; an exceptional painting by Matisse; and a portrait of Picasso's 'golden muse' Marie-Thérèse Walter.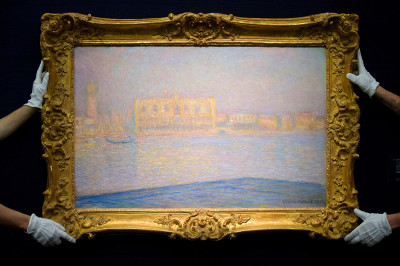 Picasso lovers also have an opportunity to buy some of his most intimate works at Sotheby's Picasso in private sale. The auction features Picasso works on paper, ceramics and terracotta sculpture that remained in the artist's studio throughout his lifetime. The collection of 187 works, including 70 ceramics, 106 works on papers and terracotta sculptures, is being sold by Picasso's granddaughter Marina. The lots are valued between £4,000 and £180,000, worth a total of up to £10m.