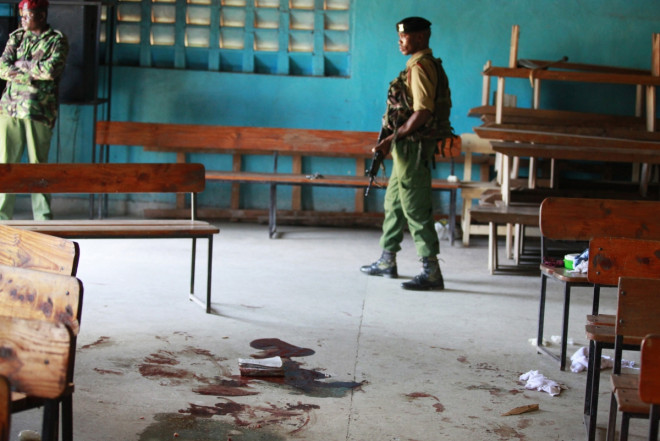 Two gunmen opened fire on an unsuspecting congregation in a church in Kenya's coastal city of Mombasa, killing six people and injuring 15 including children. Eyewitnesses said the attackers were shouting and speaking in a foreign language.
No group has claimed responsibility for the attack even though Islamist groups have recently been active in Kenya, launching a series of attacks in retaliation for Kenya's presence in Somalia.
As the ceremonial service was in session, the militants came in through the back door and started shooting indiscriminately.
The terrorists had come on foot and even attempted to raid another nearby church, but had to flee as armed guards on patrol reached the spot, according to Reuters.
"Both carried big guns and began shooting all over the place. I fell to the ground and could hear screams," Lilian Omondi, a witness, told Reuters.
"They were ordinary looking guys, one of them tall, dark and wearing a long-sleeved shirt. They walked casually as if all was OK," said Peter Muasya, another eyewitness.
According to reports, the area had received warnings of possible threats from Islamist groups, following which Kenya had bolstered security in various cities.
Robert Mureithi, a local police chief, told AFP that as many as 100 suspected militants were detained for questioning, but the two attackers managed to escape, and were "still at large".
Terrorism in Kenya
Two men were arrested recently when Kenyan police intercepted a car transporting explosives to attack Mombasa.
Kenyan troops are fighting the Shabaab militant group in Somalia as a part of an African Union mission, and had carried out a systematic assault on their bases in the neighbouring country.
Mombasa and the capital city Nairobi were rocked by a series of Islamic militant attacks.
About six months ago, Shabaab terrorists attacked Nairobi's posh Westgate mall, gunning down 67 people.
The indigenous Islamist group, Al-Hijra, formerly operating under the name of Muslim Youth Centre, has also been associated with Shabaab, and is active in Kenya's eastern coastal cities.