'Mona Lisa' of Stamps Sold for Record $9.5m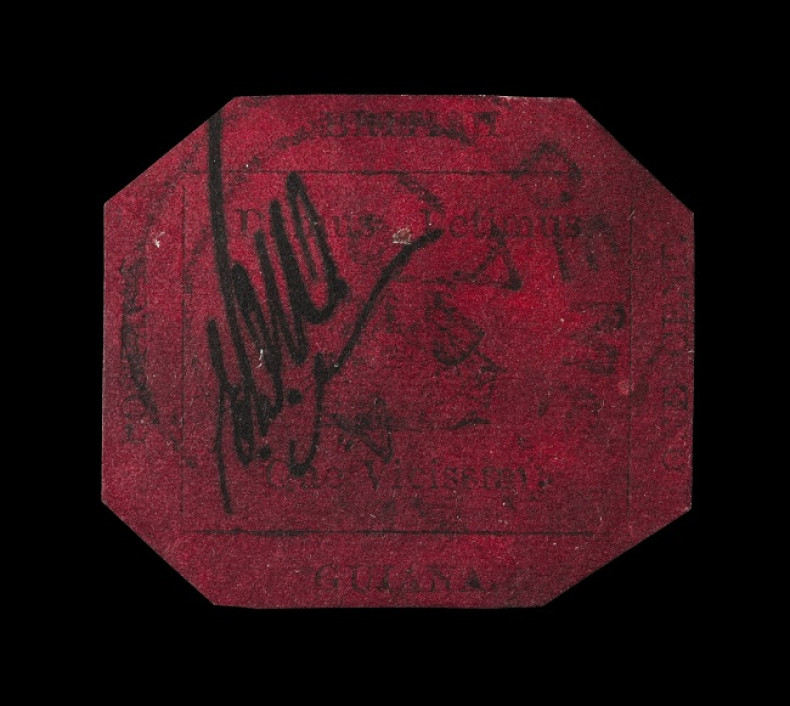 The world's most famous stamp discovered in the 19th century in South America has sold for $9.5 million (£5.6 million) at auction.
The 1856 British Guiana One-Cent Magenta set a new record for a single stamp at the auction in Sotheby's New York.
No stamp is rarer than the British Guiana which was first discovered by a 12-year-old Scottish boy in South America in 1873.
Until Sotheby's international exhibitions this spring in Hong Kong, London and New York, the British Guiana had been out of public view since 1986.
The stamp, which was bought by an anonymous buyer, is now likely to fetch between $10 million and $20 million.
David Redden, Sotheby's vice chairman, said: "We are thrilled with the extraordinary, record-setting price of $9.5 million – a truly great moment for the world of stamp collecting. That price will be hard to beat, and likely won't be exceeded unless the British Guiana comes up for sale again in the future.
"I have to say I'm a little sad to see it go – when I was eight years old this was the most precious object in the entire world, and I never dreamed I would have it in my hands."