Monaco royal Charlotte Casiraghi splits with 17-month-old son's father Gad Elmaleh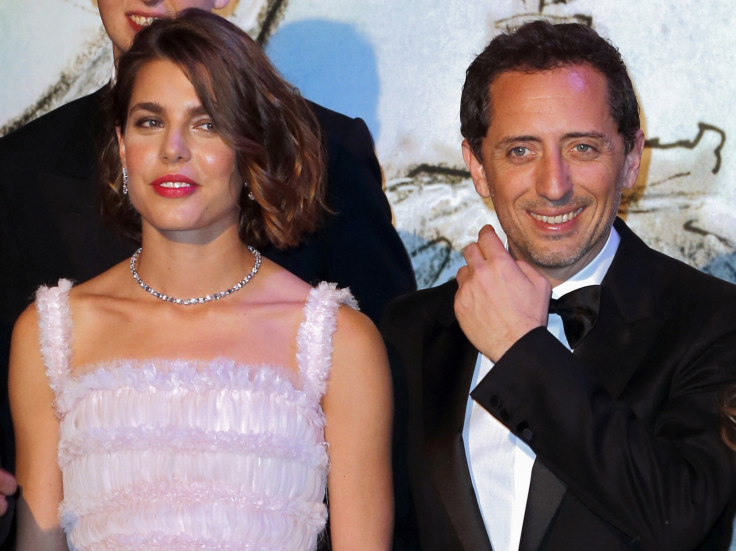 Monaco's Charlotte Casiraghi has pulled the plug on her three-year relationship with French comedic actor Gad Elmaleh.
According to reports by PEOPLE, the 28-year-old royal "abruptly split" with the 44-year-old actor. The two have a 17-month-old son named Raphaël.
A source reportedly told the magazine that while the news is upsetting, the couple "drifted apart over their careers." The source added, "He wasn't around enough — and she wanted a father for her son."
The couple, which had a 16-year age gap between them, met at a party in late 2011 and quickly became a target of the tabloids. According to PEOPLE, they made their first public appearance in March 2013 along with members of the Monaco royal family at the Bal de la Rose. Casiraghi gave birth to their son in December of that year.
An international couple, the two spent time mostly between France and Los Angeles.
Gucci model and granddaughter of Princess Grace
Casiraghi, who is the daughter of Princess Caroline and granddaughter of the late American-born Princess Grace Kelly, is a model for Gucci and a competitive horse jumper. Meanwhile, Moroccan-born Elmaleh is a stand-up comedian who appeared in the film Midnight in Paris.
The couple was incredibly private during their time together, although Elmaleh briefly spoke of their relationship to the magazine in 2013. He said he was the "happiest man" and "lucky" to have her in his life. Elmaleh also has a 15-year-old son named Noé from his previous relationship with French actress Anne Brochet.
According to the Daily Mail, Casiraghi raised eyebrows in May when she walked the red carpet at the Cannes Film Festival without Elmaleh. French publication Voici reported that the royal returned to Paris and checked in at a luxury hotel following the festival instead of returning to the couple's apartment.
The magazine noted that two men removed Casiraghi's belongings from the apartment the weekend after she arrived in Paris. She then flew back to Monaco with her son, only to travel to St Tropez a few days later to participate in the Athina Onassis Jumping competition.
Cashiraghi reportedly suffered a fall from her horse during the event.
© Copyright IBTimes 2023. All rights reserved.