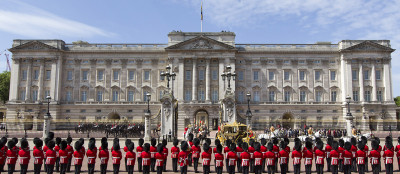 The Queen set off for the Palace of Westminster in her Diamond Jubilee State Coach for the State Opening of Parliament, an annual blend of politics and pomp replete with gilded throne, diamond-studded crown and officials in antiquated garb.
In the annual ritual, members of Parliament headed from the House of Commons to the House of Lords to hear the Queen's speech.
In keeping with tradition Black Rod, the Queen's representative, summoned the MPs and the door was slammed in his face to symbolise the Commons' independence. He then banged on the door with his rod three times before he was allowed in and the MPs filed into the Lords.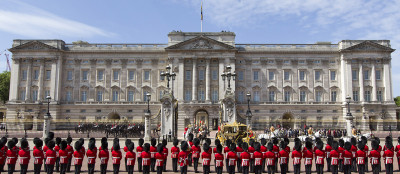 The Queen's Speech, delivered by the monarch but written by the government, included legislation to cap welfare benefits, freeze some taxes for five years and hold a vote on EU membership by the end of 2017 — all key Conservative election promises.
Other laws the Queen outlined include a crackdown on illegal immigration, more powers for Scotland and a bill preventing any rise in key taxes before 2020.