Mong Kok riots: Activist Ray Wong Toi-yeung charged with rioting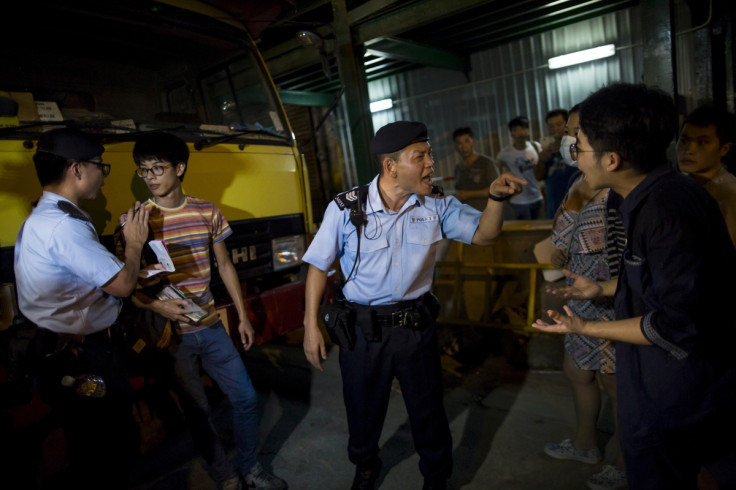 The leader of a local activists group, which has been demanding greater autonomy for Hong Kong from China, has been charged with rioting following the Mong Kok clashes that broke out on 8 February. Ray Wong Toi-yeung, 22, was arrested on 21 February and is due to appear in court on 23 February.
According to South China Morning Post, Wong was arrested for allegedly inciting others to take part in the clashes. Wong had posted a "final message to Hong­kongers" on 11 February in which he said it was "better to die with honour than survive in disgrace", it reported.
Following a tip-off, police arrested Wong and a 28-year-old man, whose identity has not been disclosed. The other man has been charged with participating in a riot and assisting an offender.
Chemicals used to make explosives were found from the flat the duo were hiding in, police said. A baton, an electromagnetic gun, HK$530,000 (£48,000), marijuana and 100 pills of suspected part one poison were also found, police said. Besides these, a Guy Fawkes mask, protective gear from "war games", a computer, and circuit boards were also recovered.
A total of 64 people have been arrested, while 37 others have been charged in connection with the rioting in Mong Kok district, one of the busiest shopping areas in Hong Kong. The violence erupted when police tried to clear illegal street vendors at Mong Kok district. During the clash, more than 130 people were injured as protesters started throwing bricks, bottles and set fire to rubbish bins.
More about Hong Kong
© Copyright IBTimes 2023. All rights reserved.