After more than 80 years, the classic playing piece, the thimble, is being dropped in new versions of the Monopoly board game.
The thimble was one of the original playing pieces when the Monopoly board game was first introduced in 1935.
Hasbro said on Thursday (16 February) that the token did not receive enough votes to remain in the latest version of the game. The toy maker had launched a Monopoly Token Madness campaign that gave fans the opportunity to vote on a mix of the classic eight tokens and dozens of new alternatives.
After more than 4 million votes cast by the public, the thimble failed to make the cut, it said.
"The Thimble token will not "Pass Go" in the next generation of the Monopoly game. The lucky Thimble has lost its 'shine' with today's fans and will be retired from the game," the company said in a statement.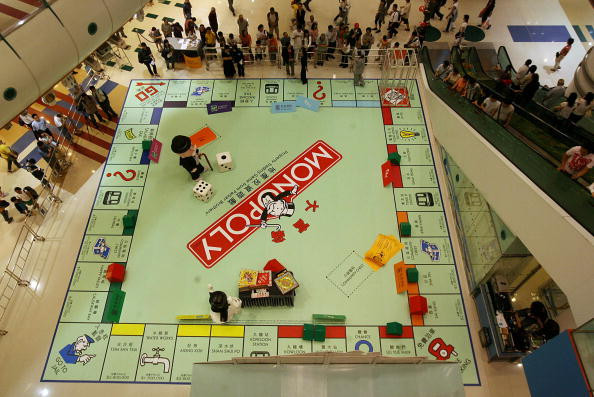 Fortune noted that dropping the thimble made sense as it represented a household object that was part of the day-to-day life in the 1930s when the board game was first launched.
"But it isn't as relevant to modern America - unlike other older tokens like the car or boot."
The remaining tokens are: Scottie Dog, car, battleship, hat, boot, wheelbarrow and cat.
This is the second time a piece has been removed from the game following public consultation. The iconic iron made way for a cat in 2013.
The remaining pieces all trace their roots to the Great Depression, the BBC says.
Members of the public who voted off the thimble were given a choice of which new playing piece to be included in the new board game. The choices offered were a hashtag, an emoji, a flip-flop and a rubber duck.
The new piece will be unveiled next month. New board games featuring the new piece will be available on sale in August 2017.