Monte Dei Paschi di Siena Seeks €1.2bn Damages Over Derivatives [VIDEO]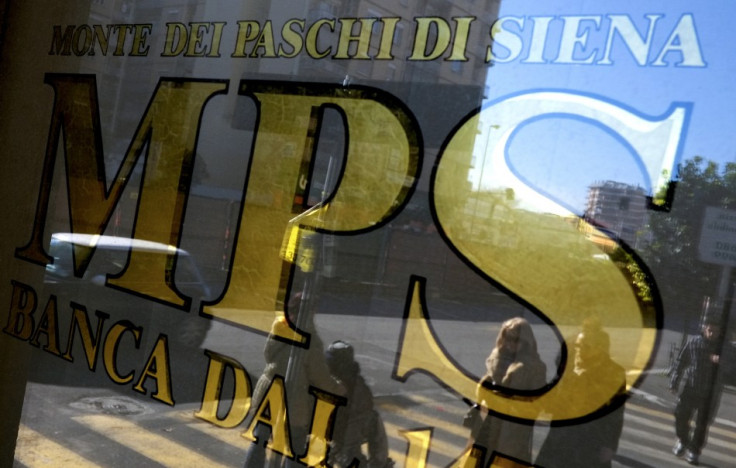 Monte Dei Paschi di Siena is seeking €1.2bn in damages from two former employees, as well as Deutsche Bank and Nomura, after it suffered huge losses from derivatives trades.
According to an unnamed judicial source cited by Reuters, the world's oldest bank is aiming to recoup over a billion euros in damages after a number of structured finance deals led to the group being hit by €730m [£633m; $950m] worth of losses.
On 1 March, the group revealed in a statement that the bank's Board of Directors had started liability actions and claims for damages against former Chairman Giuseppe Mussari and former General Manager Antonio Vigni, as well as Nomura and Deutsche Bank over the two most costliest trades, although the damage amount was not specified.
The bank says it has started corporate liability action, before the Civil Court of Florence, against Mussari and Vigni, and an extra-contractual liability action against Nomura regarding the financial restructuring transaction, known as Alexandria, carried out between July and October 2009.
It added that it has also started corporate liability action against Vigni and an extra-contractual liability action against Deutsche Bank over Total Return Swap transactions carried out through the special purpose vehicle, Santorini investment.
The judicial source told Reuters that Monte Paschi is seeking "at least €700m" from Vigni, Mussari and Nomura and "at least €500m" from the same two ex-employees and Deutsche Bank.
Meanwhile, Reuters has also reported that the Italian police searched Monte Paschi's premises in Siena as part of a new investigation into suspected insider trading.
Nomura declined to comment.
Monte dei Paschi and Deutsche Bank had not returned IBTimes UK's contact for comment.
The legal action against Nomura and Deutsche Bank will be the latest in line of high profile cases of claims of mis-selling derivatives transactions.
In December last year, an Italian court ruled that Deutsche Bank, JP Morgan, UBS and Depfa Bank were guilty of mis-selling the Milan City Council an interest rate swap that lost it millions of euros in payments, in what is believed to be a landmark criminal case in Europe.
The litigation, dubbed the 'Milan Derivatives Inquisition,' found the four banks guilty of "aggravated fraud for mis-selling derivatives to the city of Milan" and fined each institution €1m and ordered a "total seizure of €87m."
In addition, nine bank employees were handed suspended jail sentences of up to eight months.
All the banks involved told IBTimes UK at the time that they would be appealing the court's ruling.
© Copyright IBTimes 2023. All rights reserved.