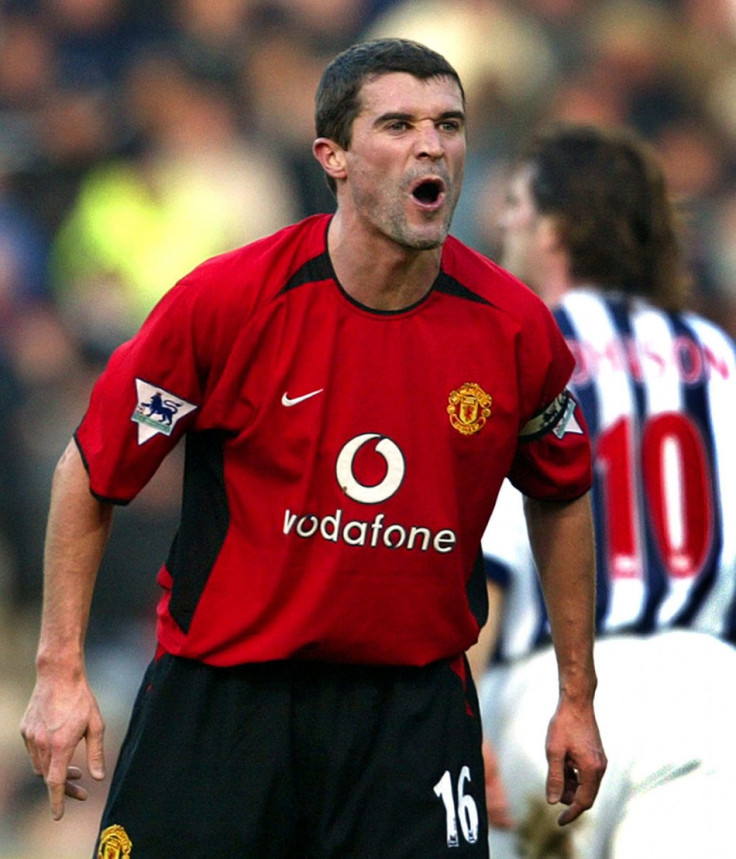 Manchester United legend Andy Cole has endeavoured to explain some of the reasons behind Roy Keane's very public falling out with Sir Alex Ferguson, by giving an insight into the former talismanic Old Trafford captain.
Sir Alex Ferguson and Keane, the most successful manager-captain union in Manchester United's stunning history, have recently endured a feud following remarks made by the former in the aftermath of the Red Devils' shock elimination from the Champions League. A counter-claim from Ferguson was swiftly followed up by a lengthy interview from Keane in the Sunday Times, where the former midfielder lifted the lid on the duo's less than cordial relationship since his acrimonious departure in 2005.
In an interview with the National, Andy Cole, the former Manchester United striker, suggests Keane's insatiable appetite to win at all costs often caused frictions at Old Trafford, but it was understood because the Republic of Ireland international "embodied" the club's thirst for honours.
Recalling incidents with Peter Schmeichel and his close friend Denis Irwin, Cole admits Keane often came to blows with his Manchester United teammates, intimating he "could fall out with anyone".
"Keane could fall out with anyone. I once saw him come to blows with one of his best mates, Denis Irwin, in the dressing room. They were both from Cork and close friends. And they were being pulled apart." The Manchester United hero told the National. "Typical Roy, brilliant Roy.
"He wanted to win more than anything. He was born like that and was never anything but completely and utterly driven.
"In matches, in training - and even in a recent veterans tournament, where he told me that he would take it easy. Two games in, he was the old Roy, flying into - and winning - tackles." Cole, who spent six years at Manchester United and won five Premier League titles continued.
"Keane would always take defeat badly, as if it was a personal insult. That mood infected the Manchester United team which won trophy after trophy. He embodied it more than anyone, and what a player he was.
The ex-Manchester United striker added: "There was always room for improvement in his eyes, and he would let players know it."
In regards to the escalating argument between Keane and Ferguson, two of Manchester United's greatest ever figures, Cole admits it is sad but perhaps inevitable given their personalities.
"I don't like seeing two people for whom I have a huge amount of respect and admiration having cross words publicly, but they are both their own men and are not shy about expressing their opinions." The Manchester United icon continued. "That's a quality of both men."
Keane's former Manchester United teammate concluded: "I hope Keane and Ferguson can sort their differences out. I hope Keane can have the same type of relationship that Bryan Robson, a former United captain, has with the manager. Knowing both, that's not going to happen overnight."