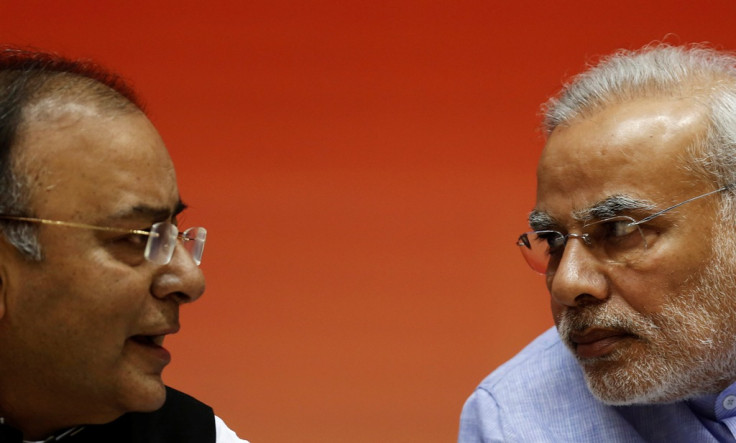 To improve the credit profile, India has to focus on fiscal as well as structural reforms and not GDP data revisions by changing base year and methodology, Moody's Investors Service said with just three days to go for the 2015-16 federal budget.
The market is optimistic that the Budget to be presented by the Finance Minister Arun Jaitley on 28 February will contain remarkable reform announcements even though the political pressure on the government to be more populist has increased after the ruling party BJP's pathetic performance in the just concluded Delhi state election.
"Upward revisions of India's GDP growth -- based on methodological and base year updates -- highlight the strength of the economy, but do not impact Moody's overall assessment of the sovereign's credit profile," the rating agency said.
"Rather, fiscal and structural reform policies will determine the extent to which accelerating growth will buttress the sovereign credit profile."
India's GDP growth in the fiscal year ended March 2014 is estimated at 6.9% under the new methodology, from 5% according to the previous methodology. Growth estimates for the prior and the current year were also revised higher, Moody's noted.
The newly released data has not changed ratios for government finances, private external leverage and bank asset quality, all of which continue to pose sovereign credit risks, Moody's said.
Moody's said similar methodological updates have led to upward revisions in other economies as well, although the magnitude of the upward revision in India was relatively high, given the growth rate implied by other economic indicators.
In times of both accelerating and decelerating growth, India's wide fiscal deficits, poor infrastructure and regulatory complexity have combined to create a mismatch between domestic demand and supply, contributing to inflation and current-account pressures.
India's near term performance depend a lot on the global commodity prices, which if rebound from current lows, have the potential to lead the country to increased balance of payment pressures.
"In 2015, benign global oil prices are likely to keep India's inflation and current-account pressures in check, the report says. This could allow for more accommodative monetary policy which, in turn, would revive investment growth."
"However, in the absence of government action to reduce fiscal deficits and structural supply constraints, a pick up in domestic demand or rebound in global commodity prices could lead to renewed inflation and current-account pressures over a three- to five- year horizon."
Such a rise in macro-economic imbalances could trigger balance of payment pressures, particularly if international liquidity conditions were to tighten from current levels, Moody's added.
Therefore, the rating agency said, policies to address India's fiscal and supply side constraints will determine whether India's current growth momentum and macro-economic balance can be maintained over the coming years.