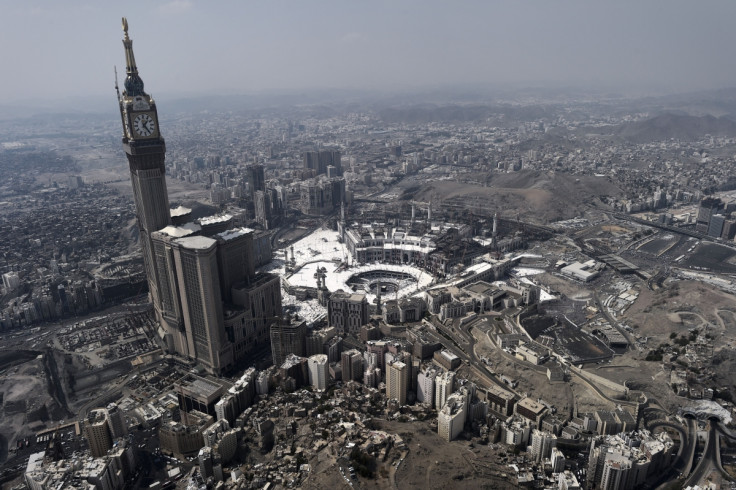 More than 60 people have been killed and some 30 injured after a crane collapsed on to the Grand Mosque in the Saudi Arabian city of Mecca, the country's Civil Defence Authority reported.
It is not clear what happened, but images on social media appeared to show part of a huge crane had crashed through the mosque roof on Friday 11 September.
Mecca is preparing for the annual Muslim Hajj pilgrimage. Hundreds of thousands of people are expected to arrive in the Saudi city from all over the world later this month.