Facebook, its banks and some of its biggest backers could face allegations of insider trading if legal actions which began this week reveal preferential treatment to certain investors in the run-up to its now infamous $16bn stock market debut.
A state subpoena issued to Morgan Stanley, the lead underwriter on the Facebook IPO, and a class-action lawsuit filed against Morgan Stanley, its IPO banking team, the Nasdaq OMX Group and Facebook itself could land certain investors and analysts in deeper legal difficultly, a British-based barrister told the IBTimes UK.
If analysts were found to have only verbally told a select number of institutional investors that they had revised their original share estimates before the Facebook IPO last Friday, and those select people's share purchase history illustrated a sizeable discrepancy with other clients, there may be grounds to file charges of insider trading.
"Morgan Stanley followed the same procedures for the Facebook offering that it follows for all IPOs," said Morgan Stanley in an emailed statement to the IBTimes UK. "These procedures are in compliance with all applicable regulations. After Facebook released a revised S-1 filing on May 9 providing additional guidance with respect to business trends, a copy of the amendment was forwarded to all of MS's institutional and retail investors and the amendment was widely publicized in the press at the time."
"If this is correct, then they do not have a problem," said says Owen Watkins, a barrister at the London law firm Lewis Silkin. "However, if it is revealed that not all the potential investors were treated equally, with only a selective few being told the information, then this is a breach of regulation. Furthermore, this wanders dangerously close to insider trading."
Robbins Geller Rudman & Dowd, a US based law firm, filed a class action suit in the United States District Court for the Southern District of New York Wednesday claiming Facebook hid weakened growth forecasts ahead of its IPO.
Facebook said in a statement released Wednesday that "we believe the lawsuit is without merit and will defend ourselves vigorously".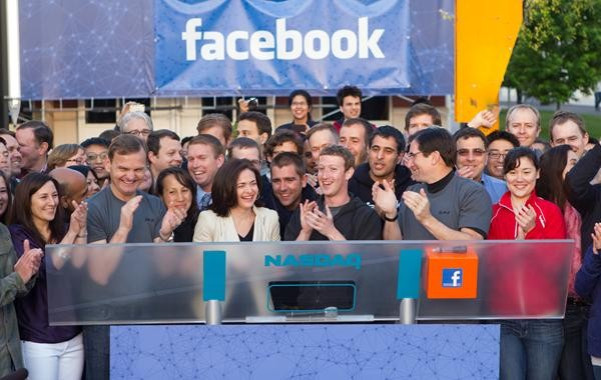 State subpoena
Massachusetts Secretary of the Commonwealth William Galvin's office issued a subpoena to Morgan Stanley on Tuesday as part of its investigation into the IPO and whether all potential investors were made aware of revised analyst estimates and financial projections for Facebook, in light of the social network group amending its IPO prospectus with the US Securities Exchange Commission only nine days earlier.
Morgan Stanley made it clear in a statement that it had adhered to all regulatory obligations.
"In response to the information about business trends, a significant number of research analysts in the syndicate who were participating in investor education reduced their earnings views to reflect their estimate of the impact of the new information. These revised views were taken into account in the pricing of the IPO. "
While the subpoena was delivered to Morgan Stanley, Watkins highlights the fact some of its clients could also face the risk of potential prosecution.
"I suppose the subpoena is designed to flush this out, but if is found out that only a select number of investors received the revised estimate or other revised information and then share buying activity corresponds closely to the new information but differently to the investors that weren't in-the-know, then this could be seen as insider trading. If this is the case, the investors themselves could find themselves being prosecuted," says Watkins.
Facebook's share price has tumbled by around 18 percent from the initial offering price of $38 on Friday.
Loophole revealed
In the US, when a company sets the wheels in motion for an IPO, the underwriters are required to tell all potential investors, ahead of the launch, of any revisions to share estimates. However, it is not legally required to write down the new estimate when communicating this information to the potential investor and therefore the revised information can be communicated verbally.
"The case could highlight a loophole in US regulation," says Watkins. "Banks are required to tell all potential investors, ahead of an IPO, of any revisions to share estimates but this can be done verbally and does not have to be written down. However, unlike in the UK, there is no legal requirement for banks and other financial firms to record such calls and therefore it is very difficult to prove who was told, who said what, and who received what information. It can turn into a 'he said, she said' argument if firms have not voluntarily set up an internal phone recording system."
Morgan Stanley has declined to comment, when the IBTimes UK asked whether the offices in the US that housed the people responsible for communicating these estimates had an internal recorded calls system or monitor in place.
Regardless of the outcome of this case, the situation highlights the difference between UK and US regulations when it comes to legally recording calls, relating to financial information.
Greenlight case
"In the US, there have been calls to change this and adopt a call monitoring approach, like the UK," says Watkins. "However, even in the Dodd-Frank Act, this proposal only covers swap transactions, not all securities. The call monitoring system is important because the Greenlight Capital case wouldn't have gotten off the ground or would have been too hard to prove if the transcript from phone conversations had not been available. However, this case could put increased pressure on the SEC to change regulations."
In February this year, the UK's Financial Services Authority (FSA) unveiled crucial evidence that was central to insider trading case against Greenlight Capital. It involved a telephone call involving a broker and the chief executive of Greenlight. The US hedge fund and its founder, David Einhorn, were fined £7.2m by the FSA in January of this year.