Bank of America Merrill Lynch (BAML) has rejected claims a young intern who collapsed and died was working "crazy hours."
Moritz Erhardt, 21, was found dead in the shower of a flat in east London, where he was staying during a seven-week summer internship worth £6,000 ($10,000) at BAML's City of London offices.
German-born Erhardt, a business graduate from the University of Michigan, allegedly worked 72 hours without sleep leading up to his sudden death in Claredale Street, Bethnal Green, on 15 August.
Claims about Erhardt's workload at BAML were robustly countered by the investment bank to IBTimes UK.
A spokesman for the bank branded the claims "anonymous statements on web chat pages," but refused to comment on Erhardt's work patterns at the time of his death.
The spokesman added: "It is in our interest for people to have nothing but a positive experience while working with us. The whole point of internships, as used by main organisations, is to get to know undergraduates better to help us identity the ones we would like to work with."
In a statement, BAML hailed Erhardt as "popular" and a "highly diligent intern at our company with a promising future. Our first thoughts are with his family and we send our condolences to them at this difficult time."
A fellow intern at Mr Erhardt's bank said that he was being groomed for greatness and was a "superstar" among them.
He told the London Evening Standard: "He was the superstar. He worked very hard and was very focused. We typically work 15 hours a day or more and you would not find a harder worker than him.
The coroner for Poplar in Tower Hamlets is waiting for test results before deciding whether to open an inquest.
Scotland Yard is treating Erhardt's death as "non-suspicious" - raising the question of just what did happen to the fresh-faced young man seemingly on the cusp of a hugely lucrative career in the high-pressure world of banking.
In the wake of Erhardt's death, details emerged on online message boards in posts by fellow city workers about the workload the undergraduate was facing when he died.
One hailed Erhardt as "One of the best interns in IBD BAML," continuing: "3 all nighters - didn't turn up, colleagues went to find him - heart attack."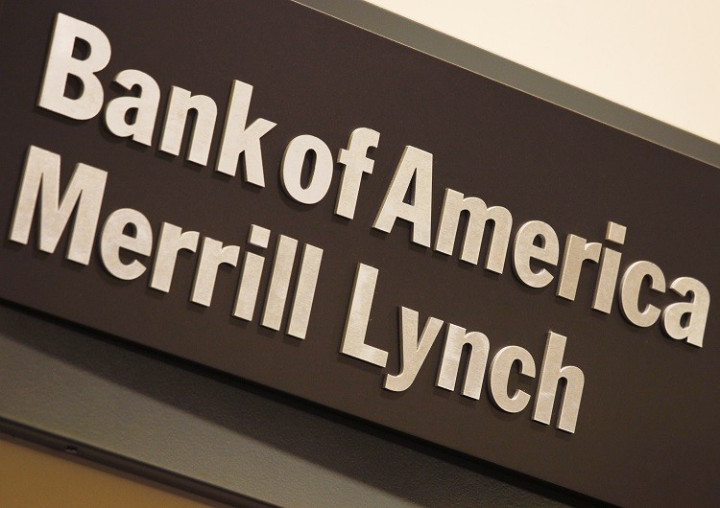 Another claimed that he had been told by someone who worked on the same floor as Mr Erhardt at Merrill Lynch: "He was working very, very, very long hours [as in 4 days spent almost without sleeping]."
Another wrote: "He (Mr Erhardt) was working in investment banking and apparently he pulled eight all-nighters in two weeks. They get you working crazy hours and maybe it was just too much for him in the end."
There is no evidence Erhardt's death was related to working long hours at Merril Lynch. But according to reports he did have epilepsy. People with the condition, in any type of job, are advised that stress can cause potentially fatal seizures.
Shelley Wagstaff of Epilepsy Action told IBTimes UK: "Stress is a factor in epilepsy. Lots of people with epilepsy identify stress as the most common trigger of their seizures.
"If they have been through stressful situations after it has ended that is when they are vunerable to seizures. It seems that during a stressful time they are too busy dealing with it.
"There are lots of people working in high-stress environments and the important thing is to minimise the risks of seizures."
Getting regular sleep is also vital in managing stress, advised the charity.
"Sleep is very important and it's not just about getting enough sleep but trying to have regular sleep patterns. Some people have seizures doing jobs and for these people its really important to try to establish a regular sleep pattern," said Wagstaff.
According to the Bank Workers Charity, more and more is being done by banks to help workers keep a healthy balance at work.
Chief executive Fred Payne said: "We are seeing that banks are doing a lot of work in this area. Our experience was not that people are being asked to work long hours."
'My Family Expect me to Excel'
In an online portfolio advertising his skills and aspirations, Erhardt told how he became "highly competitive and ambitious" from a young age.
He said he had a "persistent aspiration" to be good at everything, and wrote: "I have grown up in a family that expected me, in whatever respect, to excel in life. By implication, I felt somehow pressurized (sic). However, I did not intend to belie my parents' expectations. Therefore, I have become a highly competitive and ambitious nature from early on.
"Already during my times in elementary school, I began playing soccer as well as tennis, I engaged in track and field athletics, and I started ski racing. Sometimes, I had a tendency to be over ambitious, which resulted in severe injuries.
"With respect to my performance in school, I was striving for excellence and trying to be the best all the time."
Mr Erhardt studied business administration as an exchange student at the prestigious University of Michigan's Stephen M. Ross School of Business before attending WHU Otto Beisheim School of Management in Vallendar, Germany, where he was due to graduate next year.
He was regional leader of Junge Union, the youth organisation of the major political party Christian Democratic Union in Germany, and a champion regional tennis player who won numerous school awards in mathematics, French and English, finishing top of his class.
The student travelled to Israel in an attempt to "understand" the Arab-Israel conflict, donating used English books to Palestinian teenagers in Bethlehem.
The aspiring banker had already completed placements at KPMG Consulting, Morgan Stanley, and in Deutsche Bank's corporate finance division ahead of this summer's placement.
He wrote: "In concrete terms, my primary goal consists of the pursuit of continuous improvement and the desire to strive for excellence. Over the last year, I have learned that complacency implies stagnancy. Hence, self-improvement and life-long learning is of utmost importance to me.
"I want to make the very best out of everything that comes my way."
READ: Moritz Erhardt, Merrill Lynch and 'City Slavery': One Dead Intern Won't Change Anything [BLOG]