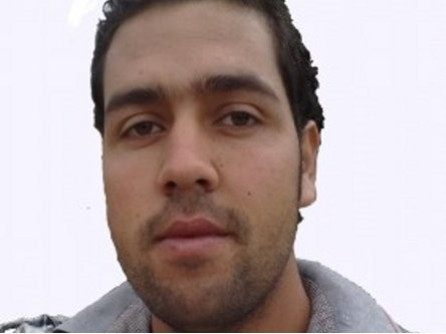 A jailed Moroccan student is in critical condition after maintaining a hunger strike for more than 110 days, human rights organisation said.
Ezzedine Roussi, a member of the students' union in the city of Taza in northern Morocco, was arrested in December during a protest. He was sentenced to three months in jail for allegedly beating and insulting a policeman on campus. The appeals court raised the sentence to five months.
Roussi has been on strike since December 19. Four other students detained in Fez joined him in the hunger strike to protest against their arbitrary arrest and the poor conditions in prison.
In a letter to Morocco's prime minister, Abdelilah Benkirane, and justice minister Mustapha Ramid, Morocco's Association for Human Rights (AMDH) along with 18 other associations expressed their deep concern about Roussi's health. A total of 17 detainees are on hunger strike across the country.
AMDH management committee member Mohammad Bouk, told Al Arabiya that Roussi's health had deteriorated sharply and he was likely to be force-fed.
In a letter from his prison cell in Taza he claims to have been beaten and tortured.
"I am now in cell number 4 in Hay Touba and it is the cell that is most disgusting to prisoners because of the catastrophic conditions in which they live," the letter says. A copy of it was published on Moroccan website Lakome.com.
"It is about 40 square meters and the number of inmates here is close to 100. This number sometimes exceeds 160.
"One cannot find a tile's surface on the ground to sleep," he added.
AMDH and other human rights association have launched a petition on the website Free Ezzedine and the tag #FreeEzzedine, which is going viral on Twitter.