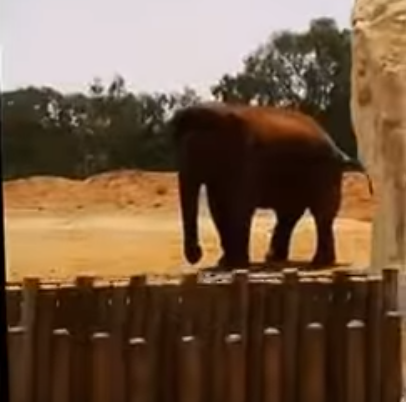 A seven-year-old girl has died after an elephant threw a rock at her while she was visiting a zoo in the capital Rabat with her family. The girl was hit in the head on Tuesday (26 July) and died a few hours after undergoing treatment at a nearby hospital.
As the girl was taking pictures outside the elephant enclosure, the animal picked up a rock and hurled it at her.
A bystander filmed a video of the girl being treated in the aftermath of the incident. The video was then uploaded on YouTube.
"This tragic event happened after then animal ejected a projectile through and beyond the barriers and ditch that separated the animal from the visitors," the Rabat Zoo said in a statement and added that the enclosure met international safety standards.
"The zoo staff offer their condolences to the family of the deceased. Accidents of this type are rare, unforeseeable, and unusual. Accidents of this nature happened in international zoos, most recently in Disney World Orlando and the Cincinnati Zoo in the United States," the statement continued.
After the video was shared on social media, some have called on the zoo to take responsibility for the death of the girl, according to the Morocco World News website.