South Sudan: Dimissed vice president Riek Machar 'lost trust in peace agreement'
Machar dismissed as vice president after fleeing capital Juba following deadly fighting in July
South Sudan's rebel leader and former vice president Riek Machar has lost trust in the peace agreement signed last August to end the ongoing unrest, a security analyst has told IBTimes UK. Machar fled the capital Juba following deadly fighting that left at least 300 people dead earlier in July.
He accused government forces of opening fire on his troops, and said he would return to the capital once a third-party force is deployed to ensure his and his officials' protection.
"Riek Machar has lost trust in the peace agreement with the president and the government after the failure to guarantee his security and that of his close guards," David Otto, CEO of global security provider TGS Intelligence Consultants, said.
"For tribal reasons and failed promises, both Machar and President Salva Kiir do not have full control of their soldiers making it difficult to reach a peaceful agreement without revenge attacks. There is also the influence of outside states like Uganda and Sudan – each supporting one side against another for selfish reasons," he continued.
Otto made the comments as the United Nations expressed concern over the recent dismissal of Machar, whose whereabouts are currently unknown.
Earlier in July, a section of the Sudan People's Liberation Movement-in-Opposition (SPLM-IO) appointed Taban Deng Gai, minister of mining and SPLM-IO former chief negotiator as the acting vice president. However, Machar deemed the new appointment as illegal.
Some analysts have pointed out Machar's replacement could create fractures within the opposition with a group supporting Machar and the other supporting Gai. This, coupled with the recent resurgence of violence, is sparking fears that South Sudan could be plunged back into civil war.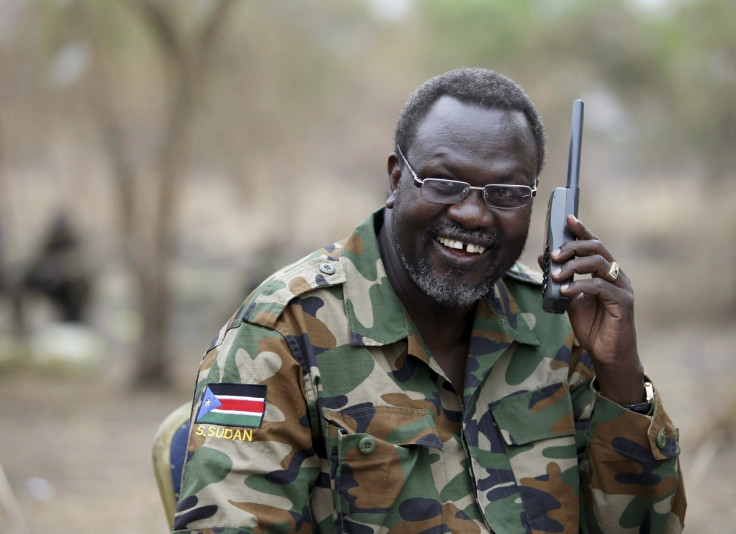 New report on rape and UN peacekeepers
Machar's replacement came as witnesses and civilian leaders warned government troops allegedly raped "dozens of ethnic Nuer women and girls" who had sought shelter at a UN base after being displaced by recent violence.
Witnesses told AP news agency that at least one incident occurred as Nepalese and Chinese peacekeepers were looking. "They were seeing it. Everyone was seeing it," the witness, who spoke on conditions of anonymity, said. "The woman was seriously screaming, quarrelling and crying also, but there was no help. She was crying for help."
Following the recent upsurge of violence, the South Sudanese government has been urged to accept more UN peacekeepers in the country, in a plan backed by the African Union (AU). However, the government opposed the plan with the South Sudanese ambassador in the UK exclusively telling IBTimes UK the country does not want "to be meddled with by foreign troops".
"The genuine intervention of the UN is imminent in the short term to prevent escalation of the crisis far beyond Juba," Otto said. "The presence of outside influence in South Sudan is not genuine, but for now, ironically, only outside influence can regulate the problem.
South Sudan conflict explained
South Sudan's conflict erupted in 2013 when President Salva Kiir, of the Dinka ethnic group, fired his deputy Machar, from the Nuer group, and his cabinet.
Ethnic-related violence then spread, with militia groups carrying out attacks in villages and areas known to be inhabited by either the Dinka or Nuer tribes.
More than 10,000 civilians have so far been killed in the conflict, amid allegations of crimes against humanity committed by both sides, including extrajudicial killings, abductions, rape, torture and use of child soldiers. At least two million people have also been displaced.
Although the warring factions have signed at least seven peace deals, violence has continued, and a January report from the African Union blamed both leaders for the ongoing unrest.
Machar's return to South Sudan and his reinstatement as vice president in April had restored hopes for the implementation of a peace process signed in August 2015. However, tensions have been running high since Machar's return.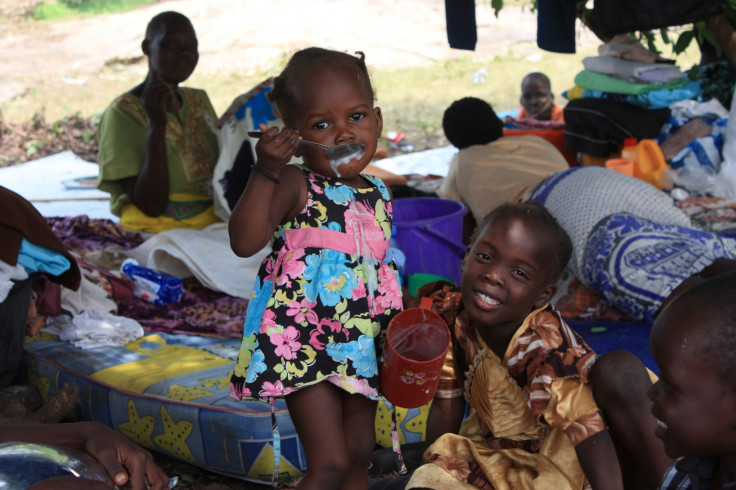 © Copyright IBTimes 2023. All rights reserved.