Morrisons boasts growth while Sainsbury's, Tesco and Asda fall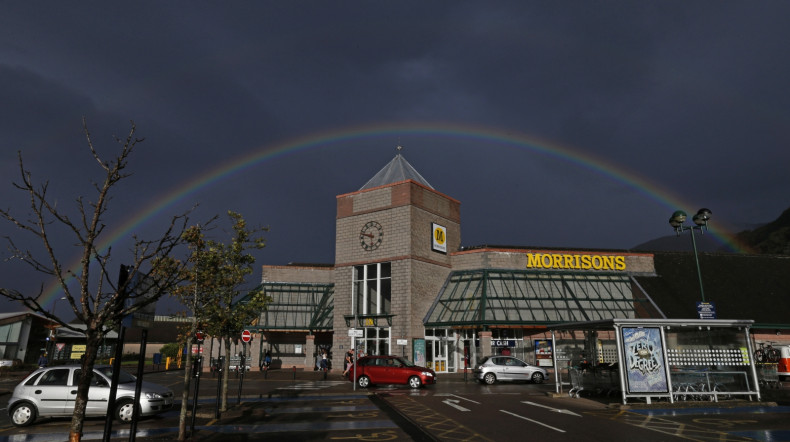 Morrisons experienced its first sales rise in 18 months and was the only one of the 'big four' supermarkets to be able to boast such a feat, according to the latest data from Kantar Worldpanel.
Tesco (-1.3%), Sainsbury's (-0.3%) and Asda (-2.4%) all saw their sales take a hit in the 12 weeks leading to 24 May. However, Morrisons' new boss David Potts was able to celebrate after the beleaguered chain was finally given some good news in the form of a 0.1% sales increase.
Fraser McKevitt, head of retail and consumer insight at Kantar Worldpanel, said: "A committed core of loyal Morrisons consumers is responding positively to recent initiatives, and business has been boosted by online sales. Morrisons' performance is an improvement on what was a difficult May 2014, so this is only the first step in any future recovery."
However, its market share remained unchanged at 10.9%. Tesco is still way out in front, occupying 28.6% of the market – down by 0.4% - with Asda in second despite its market share falling by 0.5% to 16.6%, closely followed by Sainsbury's whose share remained unchanged at 16.5%.
Once again, it was serial discounters Aldi and Lidl who were the real winners in the latest quarterly study, after their sales rocketed by 15.7% and 8.8% respectively. It takes Aldi's market share to 5.4% and Lidl reached a new record high of 3.9%, up from 3.6% last year.
Kantar said the supermarket sector saw continued slow growth with sales increasing by just 0.2% compared to a year ago.
McKevitt added: "All of the major supermarkets are finding growth difficult as prices have been declining since September 2014. Yet while like-for-like groceries are 1.9% cheaper than this time last year this is not as steep a fall as last month, when prices were down by 2.1%. This means that if current trends continue, prices will once again start rising by the end of the year."