How Morrisons back-to-bascis strategy led to its first rise in annual profit for five years
Chief executive David Potts warns imported food may rise if the pound continues its slump.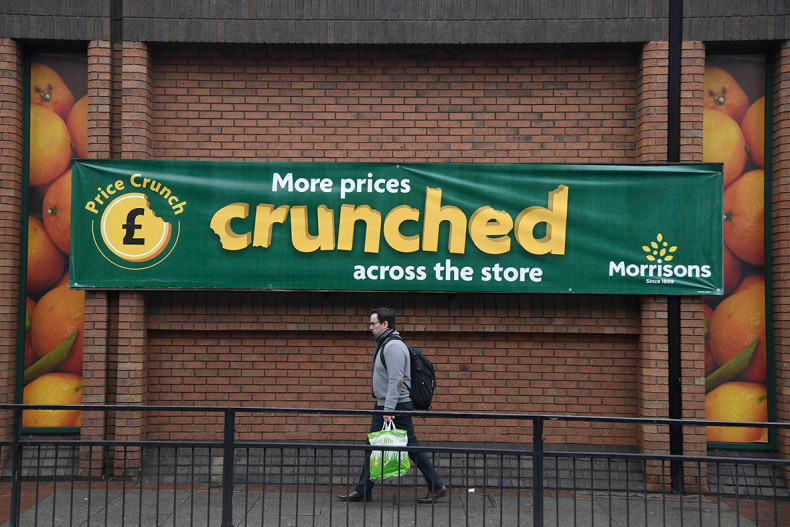 Morrisons boss David Potts continued his turnaround at the supermarket by posting the chain's first annual profit in five years.
Britain's fourth biggest grocer reported an underlying pre-tax profit up 11.6% to £337m ($410m) for the year to 29 January, compared with 12 months before. This is the first year of sales and profit growth since 2012.
The Bradford-based group said like-for-like sales increased by 1.7%, with a strong 2.5% spurt in the final quarter including Christmas sales.
During the year the group said it continued to cut prices and it struck partnership deals with a number of firms including Amazon, Ocado and Timpson.
Chief executive Potts took charge of the retailer in 2015 from Dalton Philips after a four-year slump in sales as the chain strayed away from its basic image and chased more upmarket shoppers.
But under Potts the group returned to its roots, cut prices, sold off its convenience business, reduced debt, axed staff and won back market share.
Potts said: "Our turnaround has just started, and we have more plans and important work ahead."
He added: "There are some uncertainties ahead, especially around the impact on imported food prices if sterling stays at lower levels."
A number of retailers have said high street prices will rise this year, as the slump in the value of the pound pushes up import costs.
The company said it cut costs by £393m during the year, bringing its three-year total to £1.04bn, with further savings planned through improvements such as an automated ordering system.
House broker Shore Capital said: "Morrisons has released what we deem to be a very good set of preliminary results for 2017."