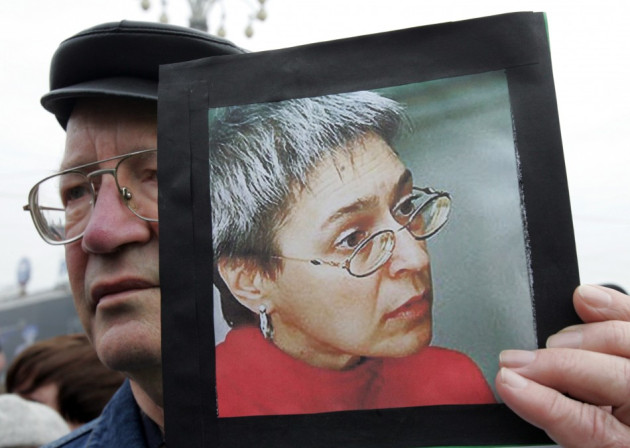 Russian authorities have backtracked on banning commemorations of murdered journalist Anna Politkovskaya on the grounds that they clashed with Vladimir Putin's birthday celebrations.
Moscow-based human rights organization Memorial had asked permission to gather in Moscow's Pushkin Square to remember the Novaya Gazeta journalist, who was shot dead in the elevator outside her flat on 7 October, 2006.
City authorities orginally said no because the date clashed with Putin's 60th birthday. The Russian president was frequently criticised by Politkovskaya.
Days after her slaughter, he said her "ability to influence political life in Russia was extremely insignificant".
Memorial was told that the city centre would be "fully taken" by gatherings and marches scheduled to celebrate the presidential birthday and by an anti-drugs demonstration.
After Memorial publicised the refusal, officials dropped the ban and came up with an alternative time and place that would not interfere with the other scheduled events, a Memorial spokesperson told IBTimes UK.
Six years after her death, the case of Anna Politkovskaya is still unsolved.
During her last years Politkovskaya exposed human rights abuses, corruption and violence by Russian forces in Chechnya and accused Putin's authoritarian government of conniving in the atrocities.