Moscow Metro: Step back in time in the world's most beautiful underground railway stations
When it comes to the city with the world's most beautiful metro system, there's a clear winner: Moscow.
London has the world's oldest underground rail system; the New York City subway system has the most stations; the Shanghai metro system is the world's longest; and the title of world's busiest is a closely-fought battle between Shanghai, Beijing and Tokyo. But when it comes to the city with the world's most beautiful metro system, there's a clear winner: Moscow.
To step into a Moscow metro station is to step back in time and immerse yourself in a museum rich in architecture and history. Built under Stalin and opened in 1935, the Moscow metro is an extravagant underworld featuring Art Deco styling, baroque plasterwork, marble columns, elaborate chandeliers, stained glass and ceiling mosaics.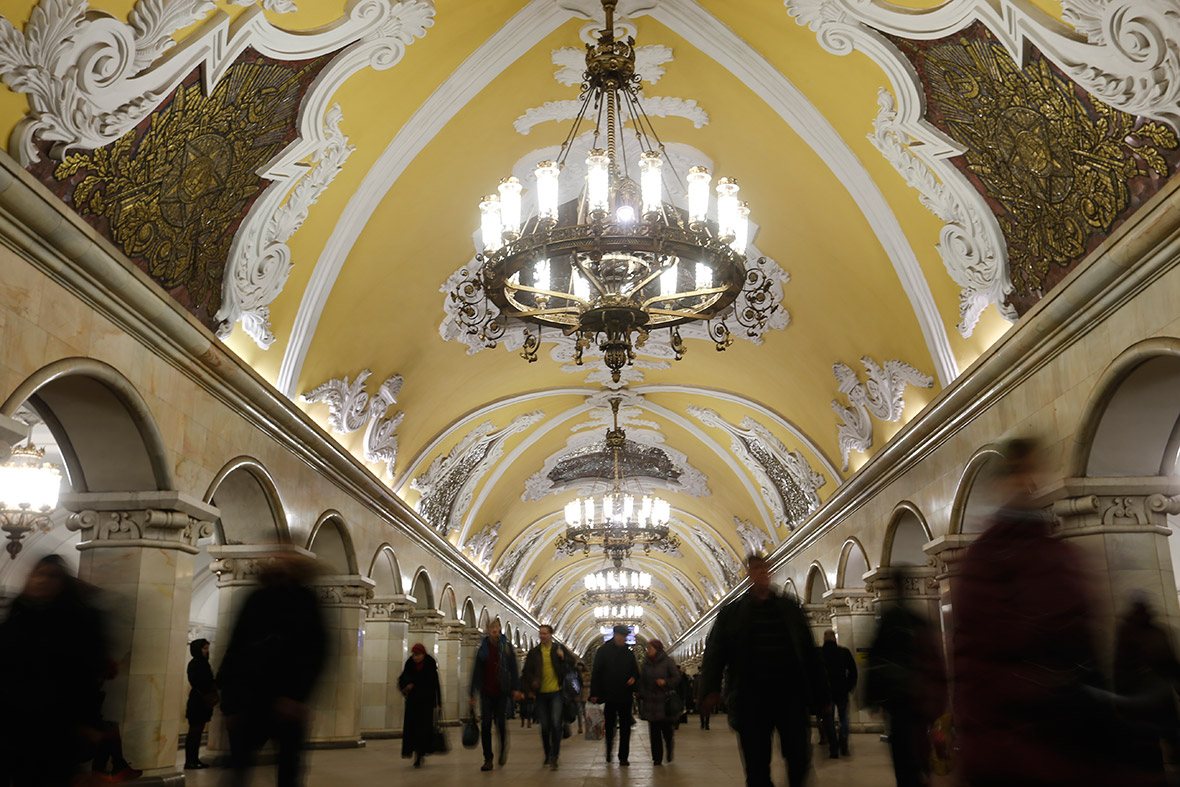 One of the most beautiful metro stations, Mayakovskaya – opened in 1938 and named after the Soviet writer Vladimir Mayakovsky – is famous for its 34 ceiling mosaics depicting "24 Hours in the Land of the Soviets." During the Second World War, it was used as a command post for Moscow's anti-aircraft regiment.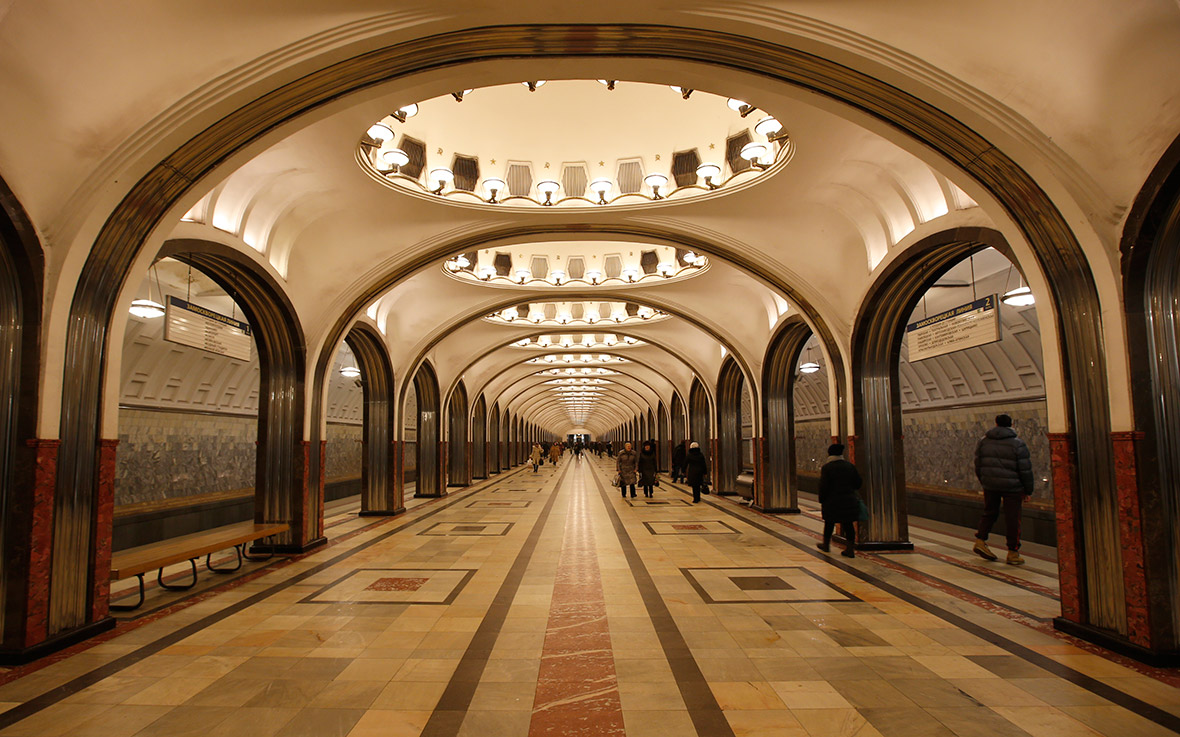 In a country with a modern history so laden with violent upheaval, there is a fine line between reconstructing and celebrating the political undertones of the rich architectural heritage. Lenin's face is everywhere; Stalin's was removed in 1956, three years after his death. A ceiling panel in Belorusskaya metro station, which shows three women holding a hammer and sickle wreath, with the letters CCCP, originally depicted the women reaching to touch a bust of Stalin.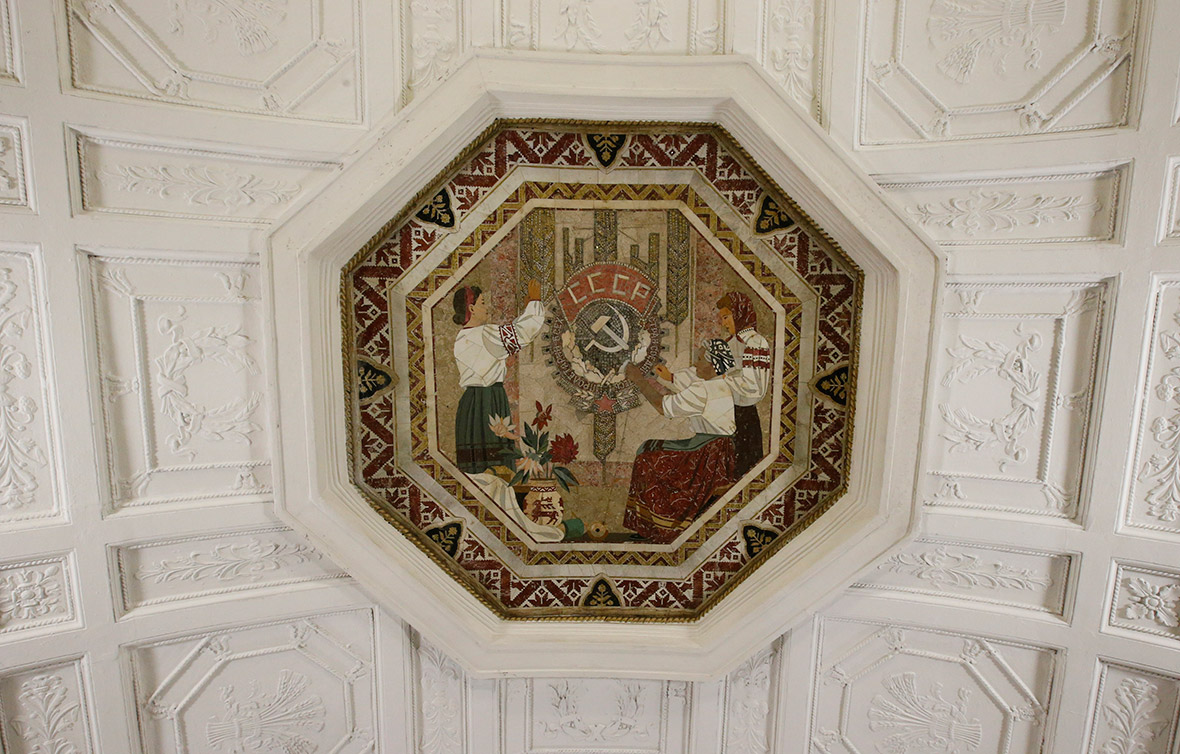 Only recently under President Vladimir Putin have more favourable references to Stalin crept back into the patriotic narrative of the Second World War. A 2009 renovation of Kurskaya station, surprised people with its inclusion of the words of the Soviet anthem as it used to be sung under Stalin: "Stalin reared us — on loyalty to the people. He inspired us to labour and to heroism."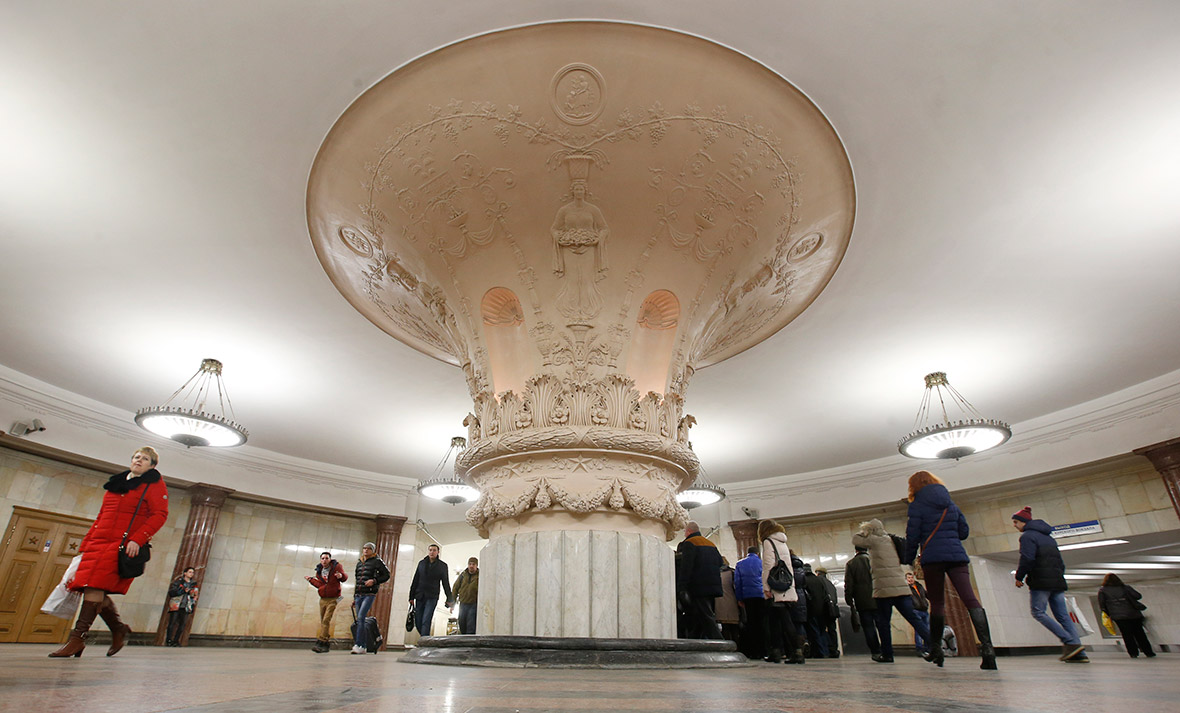 During the Cold War, stations on the Arbatskaya line were dug deep to serve as shelters in the event of nuclear war. Rumour has it that in the 1950s, Stalin ordered a top-secret line dug deeper than the other metro lines, linking the Kremlin to the airport and a series of nuclear bunkers.
The Moscow Metro has 200 stations and 333.3km (207.1 miles) of track, making it the fifth longest subway system in the world. Around 2.5 billion journeys are made on the system every year, making it the busiest underground rail network outside Asia.

© Copyright IBTimes 2023. All rights reserved.