A rush-hour underground train derailed in Moscow, killing 10 people and injuring at least 106. Several carriages left the track in the tunnel after a power surge triggered an alarm, which caused the train to stop abruptly.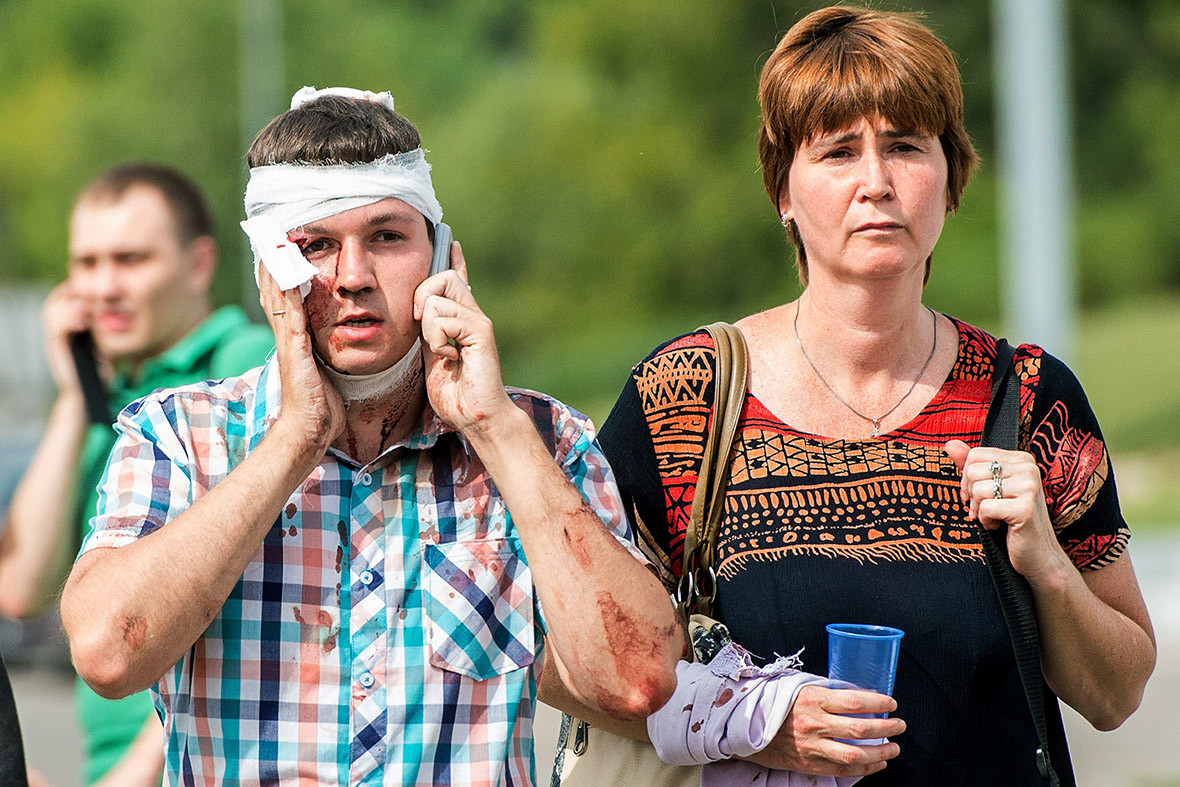 Moscow's health department chief, Georgy Golukhov, told Russian television that only one person is still trapped in a wrecked train carriage but he is alive. However, emergency services at the scene speculated that there could be more.
About 200 people were evacuated from the train, which was stuck between Park Pobedy and Slavyansky Bulva stations in west Moscow.
Park Pobedy is the deepest metro station in Moscow, 84 metres (275 feet) deep, which is making the rescue particularly hard.