The Metropolitan Area Outer Underground Discharge Channel in Tokyo is the world's largest underground flood diversion facility. Fifty metres below a football field and skateboard park on the outskirts of Tokyo, lurks an incredible feat of engineering.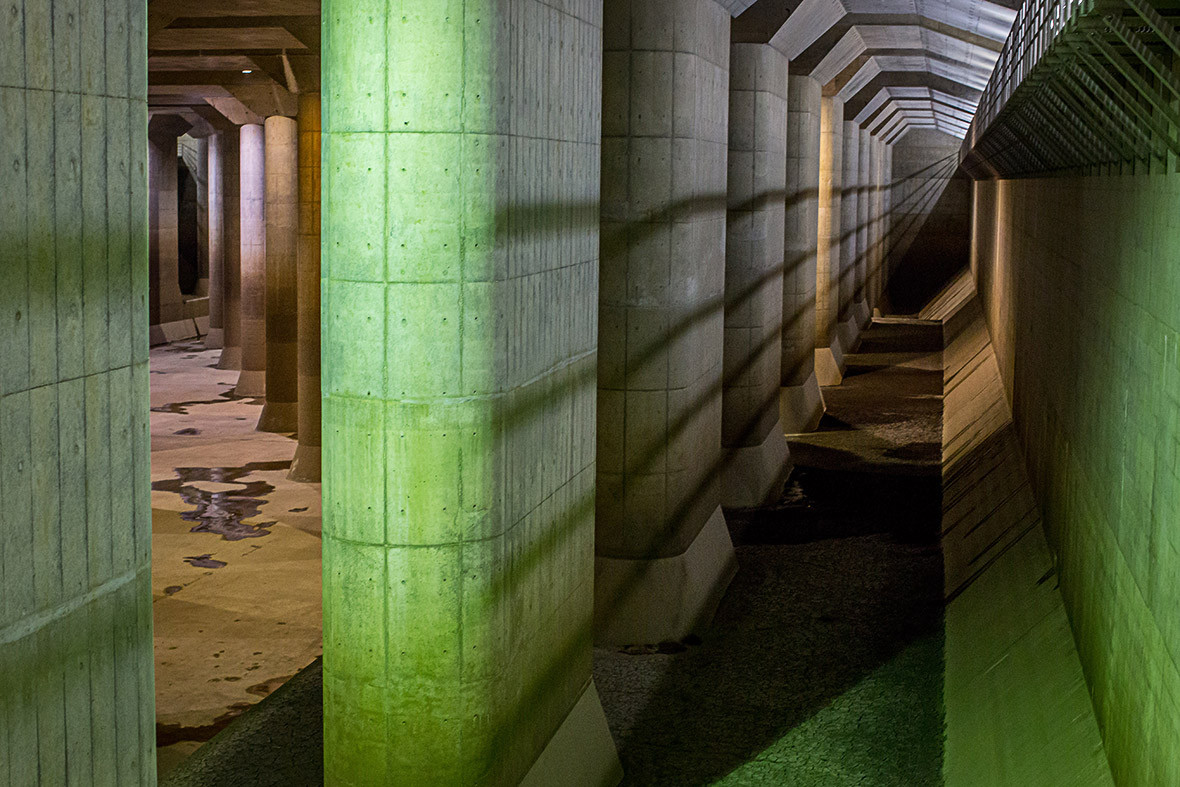 The facility consists of five concrete silos, each 65 metres high and 32 metres wide, connected by 6.4km of tunnels, plus a cavernous surge tank – known as the "Underground Temple" – which is 177 metres long, 78 metres wide and 25.4 metres high.
It takes water overflow from four rivers and redirects it 50 metres underground into a 6.3 kilometre tunnel before pumping it into the Edo river. The facilitiy's pumps can divert up to up to 200 tons of water (approximately equivalent to a standard 25 metre pool) into the Edo River every second.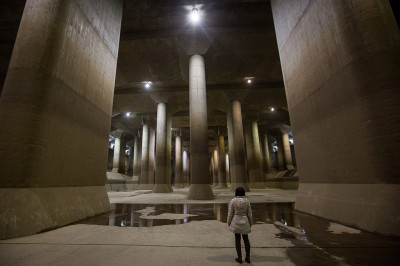 Construction began in 1992 and it became fully operational in 2009. The facility, designed to drain flood waters from the surrounding areas after heavy storms or typhoons, is used around seven times a year. It has become a tourist attraction, with guided tours three times a day (in Japanese only).