Moscow orders officials: 'Get your children out of foreign schools and back to Russia'
One expert said the measure was in preparation for a 'big war', the Znak.com Russian news outlet reported.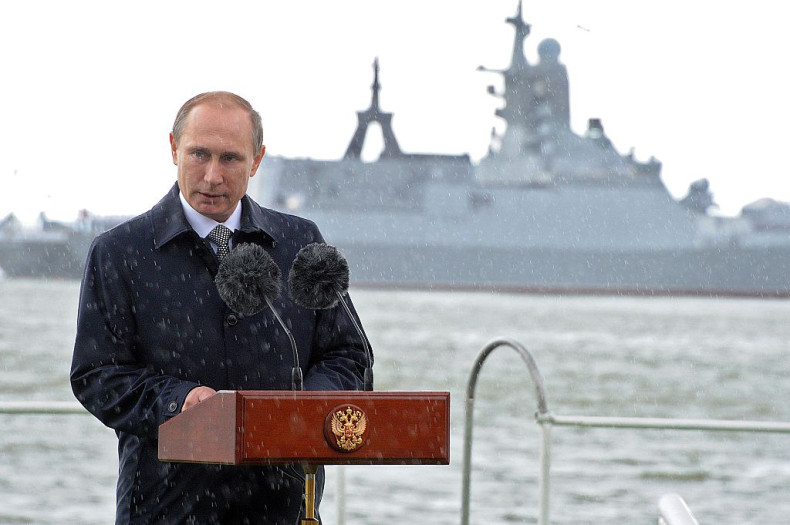 High-level Russian officials have been told that their children studying abroad must return home as a standoff between Moscow and the West deepens.
Administration staff, lawmakers and employees of public corporations have also been told any other relatives they have living overseas must return to the "motherland", sources told the Russian news outlet Znak.com. Political scientist Stanislav Belkovsky said the order would be a blow to the elite as many of them have children who are educated abroad.
"It is all part of a packet of measures to prepare the elite for some kind of 'big war', even if the order is rather arbitrary," he said according to Znak.com.
"On the other hand, it is another blow to the unity of President Vladimir Putin and his elites," he added.
Relations between Moscow and the West have slumped even further after Russia cancelled a nuclear disarmament pact with the US, and a meeting Putin was supposed to have the French leader Francois Hollande in Paris was cancelled.
On Wednesday (13 October), Russia's military tested a nuclear-capable rocket from its submarine in the Sea of Okhotsk, near Japan. Russian news agency RIA Novosti reported a Topol missile was shot from a submarine in the Barents Sea and a third was also launched inland.
Turkey's Deputy Prime Minister Numan Kurtulmuş said proxy wars in the Middle East between the US and Russia could lead to a world-wide conflict. He told the state-run Anadolou News Agency that the Syrian civil war is on the brink of becoming a "wider regional war".
In addition, Russian foreign minister Sergey Lavrov dismissed claims by the US that Russia was trying to influence the US presidential election with cyber attacks, telling CNN that Moscow "interfering in the United States domestic matters is ridiculous".
Russia's regional influence
Meanwhile, a US research group has said that Russia has mounted campaign to manipulate five countries in central and eastern Europe, discredit the West's liberal democratic model, and undermine trans-Atlantic ties.
The report by the Center for Strategic and International Studies released on Thursday (13 October) said Moscow had tried to gain influence over governments in Bulgaria, Hungary, Latvia, Serbia, and Slovakia.
"In certain countries, Russian influence has become so pervasive and endemic that it has challenged national stability as well as a country's Western orientation and Euro-Atlantic stability," said the report, titled the Kremlin Playbook.