Moscow: Two more Russian athletes test positive for meldonium​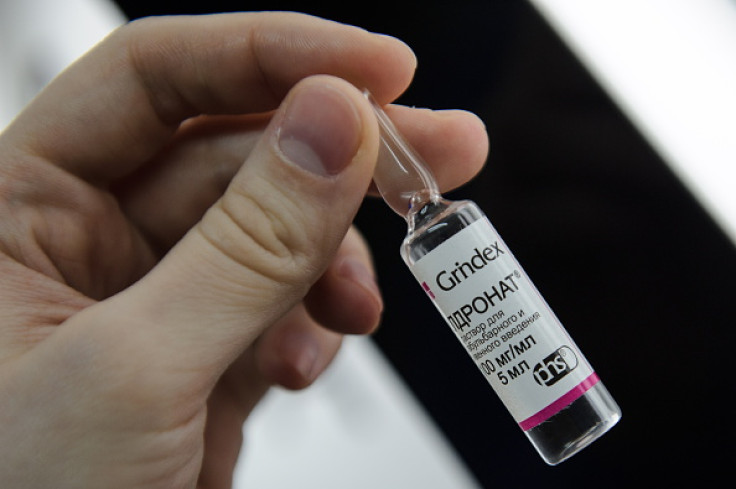 Two more Russian athletes have tested positive for meldonium after it was added onto the World Anti-Doping Agency's list of banned substances from 1 January. Russian wrestlers Evgeny Saleyev and Sergei Semenov tested positive for the drug, Russia's wrestling federation chief, Mikhail Mamiashvili confirmed on 22 March.
Saleyev was the 2014 world championship silver medalist and Semenov earned the 2015 World Cup silver medal. The news follows an earlier announcement on 21 March by Moscow where it was confirmed that four athletes have tested positive for meldonium. The athletics federation did not name the four athletes.
The list of Russian athletes who have been confirmed to have taken the substance are tennis grand-slam winner Maria Sharapova, short-track speed skater Semyon Yelistratov and swimmer Yulia Yefimova. Russian sprinter Nadezhda Kotlyarova also admitted to taking meldonium on 20 March.
Russia is battling to overturn its suspension from international competition, including the Rio de Janeiro Olympics, due to its doping scandals. The International Association of Athletics Federations' (IAAF) has said it is carrying out a "thorough investigation" into the doping cases and is yet to decide if Russia can be reinstated.
A decision will be made in May on whether or not Russian athletes can compete at the Olympics if the IAAF is convinced that Russian authorities have invested their complete efforts in tackling the county's doping failures.
Meanwhile, Sports Minister Vitaly Mutko said that Russian athletes are preparing for the Olympics and the IAAF's decision was made over other "state sponsored" doping failures. "All those who are training for the Olympics are being monitored...The issue of meldonium is a separate issue," said Mutko.
© Copyright IBTimes 2023. All rights reserved.